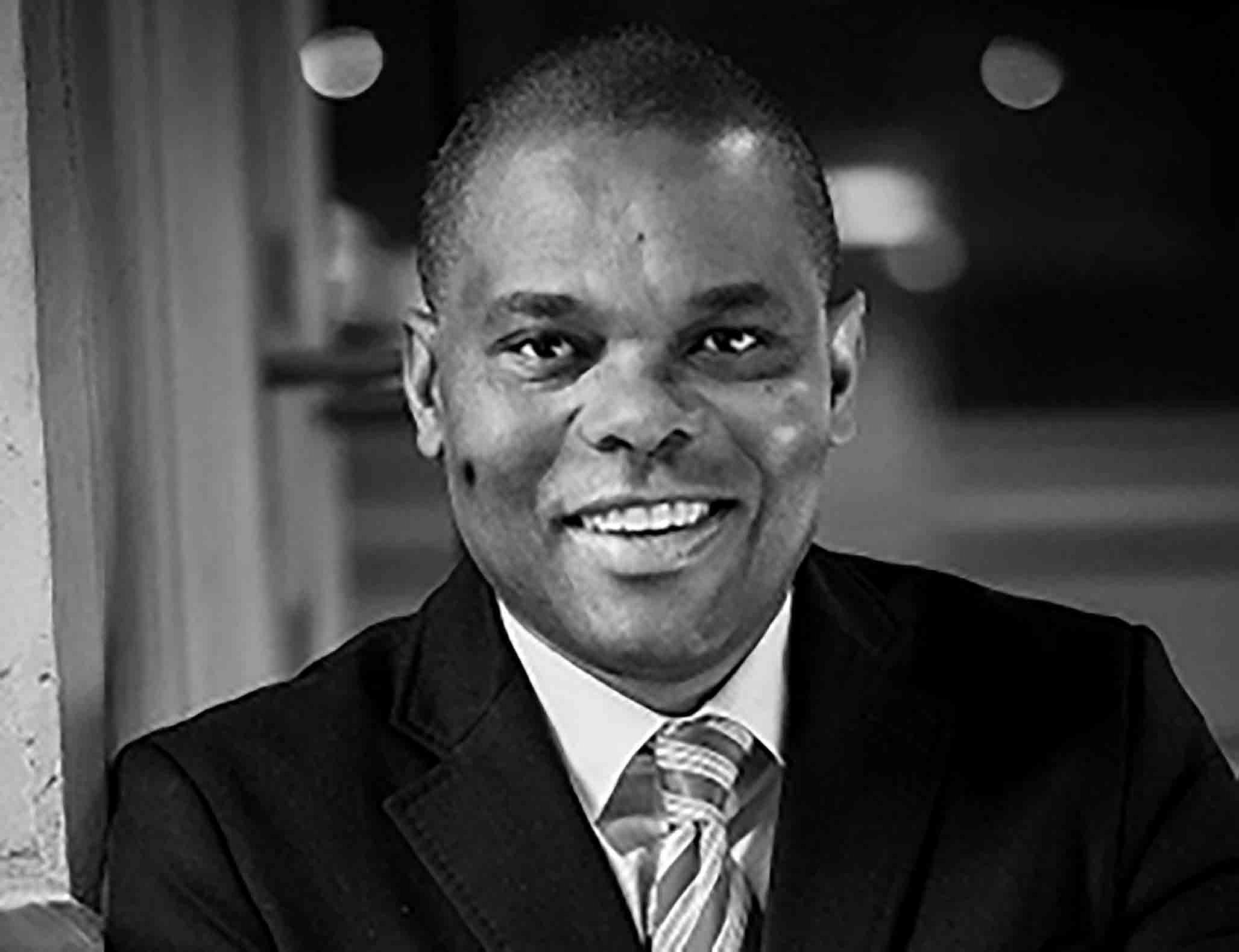 Ricardo Coetzee on fatherhood, family and being a gentleman
Monday, 13 June 2022
When I heard the words "Okay, you'll be interviewing Ricardo (Head of Auto & General)", I couldn't help but be intimidated and it took no time for imposter syndrome to rear its ugly head. Just before the interview my palms are sweating, I nervously wipe the little camera on the laptop and sit up straight.
Minutes later the nerves have subsided, I am met with a welcoming smile, calm demeanour, and a humble spirit.
Born and raised in the Northern Cape to parents John and Liza Coetzee, he is the second youngest of 7 children whom he affectionately calls "the army". Ricardo Coetzee is a father, brother, husband, friend, and colleague.
During our interview he was incredibly present, vulnerable, and generous as we discussed fatherhood, family and what being a gentleman means to him.
Q: Where did you grow up and how do you think that influences the man you are today?
A: I grew up in a small town in the Northern Cape called Warrenton, I am very proud of being a small-town boy (smiles). My upbringing was filled with great values, we were taught to respect elders and be humble because we come from humble beginnings. I still live by those values today.
Q: What kind of relationship did you have with your dad?
A: It was awesome! We were very close, my dad used to treat everyone with so much respect. He believed in hard work, he always used to say, "nothing can replace hard work".
Q: How many children do you have and how old are they?
A: I have two children; my daughter is 16 and my son is turning 14.
Q: How are the teenage years treating you?
A: (Hesitates) Interesting, very interesting… they're growing up in a world that's very different to the one I grew up in. They're opinionated, independent, confident and I like that, that's how I want them to be. I am proud and I feel blessed to be their dad.
Q: How has fatherhood changed you?
A: Wow! (sigh) In my opinion you can't be a father and not change. Suddenly you are responsible for others, you're not just responsible for you and that's a big shift. Every decision you make you need to consider the impact or opportunity it will have on your family. I love fatherhood, my parents mentored me, now I get to mentor my kids.
Q: What life lessons would you like to pass on to your children?
A: I want them to know that they have the ability to change the world, and that nothing can replace hard work, this is something that my dad used to say to me all the time. I'd like them to be confident and self-assured individuals but still be humble and respectful to others.
Q: What advice would you give to young fathers?
A: Well, I have different points to make here…
Firstly, get a mentor, by mentor I mean form relationships with more experienced fathers. Allow them to give you advice and guidance because transitioning to fatherhood is not easy and no one can do it alone. Also, don't just ask for advice but actually take it.
Remember there is no blueprint when it comes to raising children, your kids are unique. Help them by building a good foundation, so that when challenges come, they are standing on solid ground.
Lastly, love your children and spend time with them…time flies and before you know it, they're all grown up and you don't want to have regrets.
Q: How would you define a gentleman?
A: I think it goes back to good manners for me, I am old-fashioned, so manners are still important. A gentleman is someone who treats people with respect, cares about others, and always looks to assist others.
Q: Do you think chivalry is dead?
A: I don't think so, I think there's still room for chivalry. We live in a society that's dynamic and is constantly changing and evolving. Consent is equally important when one wants to perform a "chivalrous" act.
Q: Every gentleman should carry this with him everyday?
A positive attitude
Handkerchief
Watch
Q: Who is your hero?
A: My dad is my hero, because he was a very simple man, and his ultimate goal was to see his children succeed and be independent. Coming from a humble background he wanted more for us, every day he worked hard, literally hard and made sacrifices to give us opportunities. Looking at me and the rest of the family, I think he's proud of how far we've come, and the great family bond we have.

Q: What is the one thing you are happy you did in life?
A: I'm really glad I got the opportunity to travel and I'm happy I got married. Marriage has been a big part of my growth and development. It's important to travel because it gives you perspective, seeing how other people live and experiencing different cultures is a great way to educate yourself.
Q: What's your favourite place to travel to?
A: One of them has to be Argentina, I just love the energy of the people… they are so energetic and everything that they do they do it with so much passion. It's a beautiful country with breathtaking mountains and great food.
Q: Which book does everyone need to read?
A: The Fatherhood Principle: Dr. Myles Munroe
Q: Men are never asked this question…how do you balance it all?
A: (Laughs) It really comes down to great planning, you need to plan around your schedule, your family, and your friends. It's also very important to stick to the plan, have boundaries, if you've committed to something see it through.
Q: How do you want to be remembered?
A: I would like to be remembered as someone who made a difference in other people's lives, it's that simple. When people talk about me, they should be able to say, what kind of a difference I made in the lives of others.
There are people who we encounter in life that leave us better than they found us, Ricardo Coetzee is definitely one of them, our interview left me feeling like my hope has been restored and that anything is possible. I hope that reading this interview does the same for you.
---
ONE GIANT LEAP FOR THE YOUTH OF DIEPSLOOT