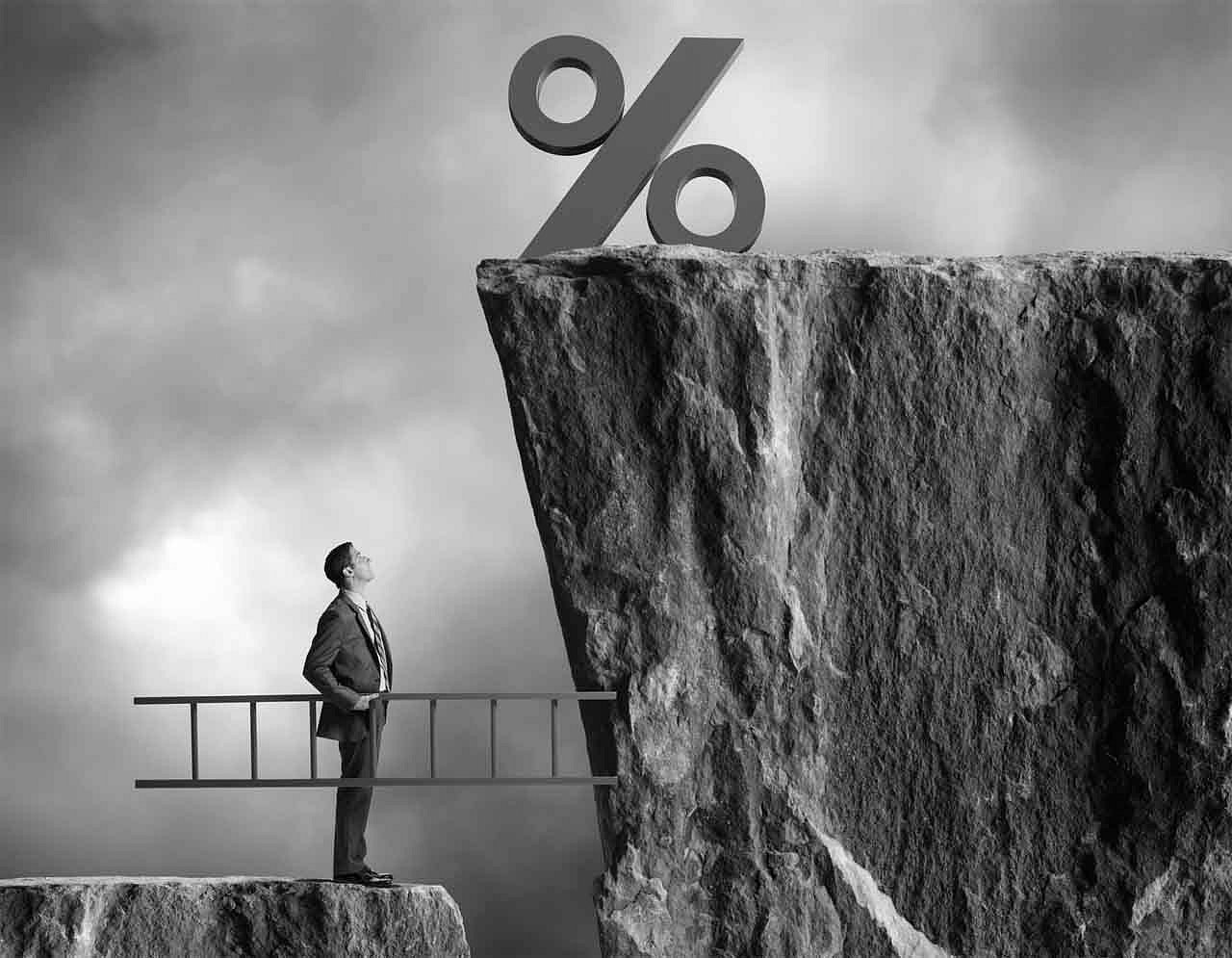 Finance in the Time of COVID-19 – Taking Advantage of the Interest Rate Cut
Tuesday, 8 September 2020
In a global crisis, every pillar of a functioning society is vulnerable to the implications of that crisis. There's a ripple-effect that touches all corners, from the health sector, to the travel sector, to the way we conduct business. Society changes fundamentally as the ripple redefines what used to be our 'normal'.
Before the coronavirus arrived on our shores, we'd had some time to observe the global financial implications of this particular crisis. The money climate in countries with the first cases changed drastically in that resulting ripple. It was evidence enough for the South African Reserve Bank to make the decision to cut our interest rate with immediate effect.
While on a macro level this could always mean a further blow to an already struggling economy, there are some positives for us as citizens - ways to take advantage of this time to better our financial outlook and, tangentially, to do our part in getting the economy back on track.
Why the Cut?
By its very nature, a pandemic of this scale has to bring with it a global financial shift. The way our economy used to function is by no means possible any longer. People have to work differently, some less and some, unfortunately, not at all. Income used by citizens to manage debt suddenly changed, became less or went away entirely.
The interest rate cut had to happen to mitigate to some extent, these financial implications, both for businesses suffering through the nightmare of what quarantine and isolation denotes, and the individual who still has credit obligations.
Fundamentally, though, the cut had to happen to try to keep roofs over heads and offices open. The article on tradingeconomics.com summates it right: 'Policymakers said that monetary policy [being the interest rate cut] can ease financial conditions and improve the resilience of households and firms to the economic implications of the coronavirus outbreak.'
How Might the Cut Affect You?
Top-level, a significant amount of weight in this regard will depend on whether you're a borrower or a saver. To wit, the benchmark interest rate will determine what a bank will pay you as a saver or lend to you as a borrower.
A bbc.com article by Kevin Peachey simplifies the forecast: 'The sudden cut in the bank rate will immediately reduce the mortgage bill of a minority of homeowners. Little will change for savers, who have had to endure years of low returns anyway.'
So, if you're living off life savings, you may feel the negative side effects of the drop. If you're managing debt, though, it could take some pressure away with resulting reduced repayments on bonds and private debt. Further to this, if you're looking to finance a new car or pay for home renovations, personal loans might also lower quite nicely.
Ultimately, though, the cut is a way to keep businesses open, which affects us all. An economy under pressure may only survive if its business sector is given a chance to do the same. Peachey continues: 'Your financial health will primarily depend on your job. This emergency action by the bank (…) is clearly designed to help protect businesses, particularly small and medium-sized ones.'
So, an interest rate cut not only affects you in your individual capacity as a borrower, but also as part of a workforce that can continue to operate, be sustainable, and thus contribute to the rebuilding of economic stability for a very unstable time.
Taking Advantage of the Cut
We're all part of the country's economic machine – cogs that, with our lending, keep the country's financial standing turning, and viable, in the global space.
And while after the interest rate cut that machine has had to slow down to an extent, there are things we can do to take advantage of an economic landscape that could be providing the opportunity to better our financial situation.
What's more, taking these steps to bolster our own money health could ultimately stimulate economic growth all round.
Francois Viviers, Executive for Marketing and Communications at Capitec, writing for iol.com reiterates: 'The repo rate drop means that households may benefit from extra disposable income, an opportunity that I encourage consumers to use to relook and improve their money matters, especially in light of the current pandemic.'
Here are just a few financial strategies to consider while the economy lets us:
1. Pay off debt faster
A drop in the interest rate ultimately means your monthly debt repayments should decrease. Francois Viviers says, don't slow your payments, though. Rather get that debt out of the way as quick as you can, while you can: 'Paying off a loan faster means that you'll save on the amount you spent on interest. Your future self will also thank you for those few less months of loan instalments, which can be used to invest in your future or for things you actually enjoy.'
2. Revive your savings
With a retreating interest rate, you can get back to focusing on saving again. 'Build enough savings to cover at least 3 month's expenses. It protects you from dipping back into debt each time there is an unexpected expense. Also be sure that your money is working for you by placing it in a savings plan that offers you the highest possible interest rate,' continues Viviers.
3. Refinance your car
If you bought your car at a time when interest rates weren't particularly competitive, now is a great time to finally get a better deal. Gene Walden, Senior Finance Editor for Thrivent says: 'Perhaps you bought your car at a time when rates were higher or your credit score was lower… Or maybe your current monthly payment is squeezing your budget. This may be a good time to shop around for a better rate. By refinancing your vehicle, you may be able to lock in a lower interest rate and reduce your monthly payments.'
Things are unpredictable right now. Perhaps, though, this can be a time of renewal, with opportunities for future planning that we otherwise may not have been afforded. The drop in the interest rate may just be one such opportunity to better ensure a future of sound financial standing for us as individuals, and ultimately for the economy as a whole.
Note: This article is for informational purposes only and should not be regarded as legal / financial advice.
---
Preventative healthcare during COVID-19