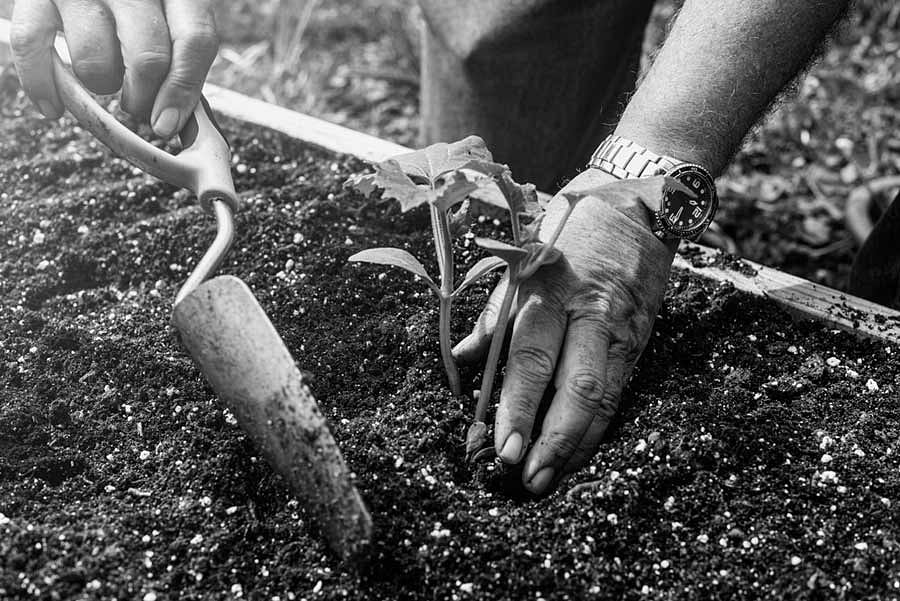 Getting started with gardening
Tuesday, 15 September 2020
Spring is in the air and what better time for starting a garden than now. Whether you decide on a vegetable garden, flower garden or both, there's much to learn and benefit from when you're out there getting your hands dirty.
Let's take a look at how to get started with your spring gardening.
Step 1: Decide on what you want to grow and choose your spot
What does your family enjoy eating? Focus on these fruits, vegetables or herbs so that you're guaranteed to eat them when they're ready. It is also important to make sure that whatever you choose, will thrive in your area. Then it's time to look for the perfect location. Most fruits and vegetables need to be in full sun. Greens, herbs and root vegetables will grow in partial shade.
Step 2: Plan what you're going to plant and where
It's always best to start small and make sure that each plant has enough room to grow. Overcrowded plants have difficulty thriving. That's why it's important to plan your garden before you plant. Tomatoes, for example, like to grow upwards and need something to climb on. Pumpkins and squash prefer to creep along the ground and can take up a lot of space.
If you're growing a vertical garden due to lack of space, you can squeeze more crops in. Beans, cucumbers, peas and tomatoes are ideal for these types of garden. They're also easier to tend to and are visually appealing too.
Step 3: Buy some basic garden tools
This may sound obvious, but the right tools can really make your gardening job a lot easier. Invest in good quality, metal tools like a garden hoe, garden shovel, hand tools and leaf rake. Make sure that the tools are the right size for you to reduce the risk of injury. Keep them clean and sharp too.
Step 4: Test and prepare your soil
The type of soil and quality of it are very important if you want to yield a good crop. Most garden crops prefer soil with a neutral pH around 7. Test your soil to find out what you're dealing with. Once you know, you can start preparing your soil correctly. Fertile soil that's rich in organic matter will produce good vegetables and fruit.
Step 5: Choose the right seeds and get planting
Starting a garden from scratch can be tricky. Do some research on plants beforehand. Some grow best directly seeded in the garden. Others grow well as transplants from seed. Starting your own transplants can save you money. However, if you're not ready to tackle that task, head to your nearest nursery to buy some.
Once you've done your groundwork, it's time to plant. Most seed packets and transplant containers come with basic planting instructions.
Step 6: Take care of your garden
Gardens need attention, time and patience. Pull weeds when they're small. Water your plants regularly. Keep an eye out for bugs. If you have a pest or weed problem, there are organic solutions available.
Step 7: Enjoy the fruits of your labour
As your crops mature, make sure that you harvest quickly to enjoy the best quality. Leafy greens like lettuce are usually 'cut and come again'. This means that you can clip off leaves and they will regrow.
Beans and peas should be picked every two to three days. Tomatoes and peppers can be harvested green or you can let them ripen to red.
Step 8: Reap the benefits
What's wonderful about gardening is that if it doesn't work out the first time, you can always try again next year. Then there are all the other benefits too.
Studies have found that gardening can help fight depression and reduce stress. It also improves your diet as gardeners are more likely to consume more fruits and vegetables than non-gardeners. It can boost your vitamin D levels and the feel-good hormone dopamine.
Getting your hands stuck in the soil is also a good way to relax and get out of the house. Your home is your sanctuary and your garden, no matter how small, can add to that.
A garden is an investment and so are your tools. Make sure you've got home contents insurance from Auto & General. This will give you peace of mind knowing that, should anything happen, you'll be covered.
---
Finance in the Time of COVID-19 – Taking Advantage of the Interest Rate Cut