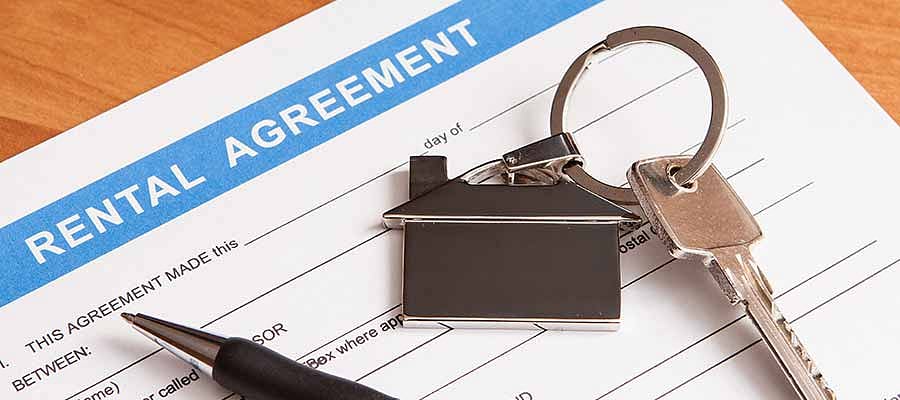 Renting property: what you need to know before signing on the dotted line
Monday, 1 February 2016
Let's face it; it doesn't matter if you are in the beginning stages of adulthood, in your prime or perhaps even in the twilight years – at some time point you may need to make the decision to rent a property, for one reason or the other.

Before you do though, we have some worthwhile advice of what you should know before signing on the dotted line:


Give yourself a time period
Just like any other thing in life, having a timeline or limit of when you'd like to move into your new place is important. This allows you to measure the amount of time you have and be able to put money aside for your first month's rent plus the deposit amount, which is often the same as one month's rental and is required upfront together with the first month's payment.


Set a (realistic) budget
Start by drawing up a budget based on what you can afford. Keep in mind you still have to buy groceries and pay for other utilities each month, such as electricity and water. Experts recommend that rent shouldn't be more than 25-35% (a quarter) of your total after-taxes income. It doesn't help viewing places that are out of your budget or deciding to rent a place you can't afford – that will just leave you under a lot of financial pressure.


Decide if you will be getting a co-signer
If you've always thought you can't afford to live in a certain area or place, you'll be surprised to learn that you can live there by getting a co-signer whom you can split the rent with. However, you must remember that they will be using the space just as much as you, so make sure that you get along. You could consider sharing with a friend or a sibling that will definitely bring your friendship a lot closer. Better yet, if you are married, and your spouse is employed you could split the rent with them.


Always negotiate
When viewing places that you are interested in, take note of all that's wrong with the place and use that as a leverage to negotiate for a better price. Another way to bring the price of the rent down is by finding out how long the building has been empty for and using that information to negotiate the price. Let's face it, no landlord wants to have unoccupied premises; it costs too much money.


Check your credit rating
By law, landlords are allowed to view your credit history as they will be entering into a financial agreement with you to see how well you service your debts, they will however need to obtain your consent before they can access your credit report. To save yourself time and heartache, find out from the credit bureau what your credit score is. If you have a history of not being able to pay your debts on time, landlords might turn down your application because of the risk you pose. If you know where your credit rating stands you can at least work on improving it before you go looking for a place.


Write down everything you have agreed on
So you have viewed the place and you like it, the landlord has approved your application and you are just about ready to move in. Before you sign on that dotted line, however, make sure to bring up any concerns about the property you may have. This is also the perfect time to negotiate the rent.


Read the lease carefully before signing
Don't sign anything until you've read through the lease line by line. You want to know exactly what you're getting into when you agree to rent property. If you must, ask for a few days to read and understand the lease agreement, and if you have any questions, this is your opportunity to ask them. If an issue is not cleared up at this point, you may end up shocked when you find out at the end of your lease that you've lost your security deposit only because you didn't understand what was in your contract.


Although leasing a place is not as complicated as buying property, understanding exactly what you are getting yourself into is important; we hope that by reading our tips you'll know what to look for when you are out searching for that dream property.

Lastly, as a lessee, you may not need to worry much about building insurance as most sectional title properties are covered against damage. However, you have to consider getting home contents cover for your valuables, as well as portable possessions cover for items you frequently travel with. Luckily Auto & General Insurance offers reliable cover for whatever need you may have.


The information provided in this article is for informational purposes only and do not constitute professional advice.
---
To buy or lease a vehicle, that is the question