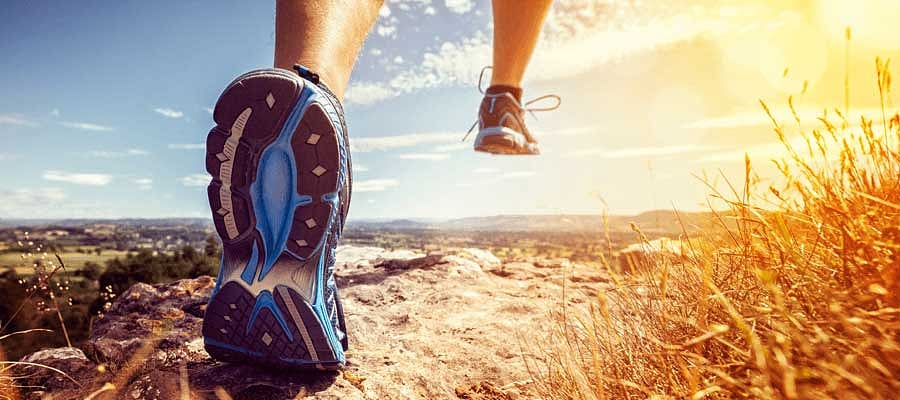 Ways to get active this year
Wednesday, 4 January 2017
You probably have a few New Year's resolutions that involve being more active. However, hitting the gym isn't your idea of fun.


The journey to great health is already paved with obstacles, the last thing you need is a boring workout routine that will make you give up sooner than you started. We've rounded up a few alternative methods of getting active – some of which won't cost a cent!


1. Rearrange your house
This is a good opportunity to clean out your cupboards, move furniture and get a fresh perspective on your living environment. And you will burn calories while doing it. Make it a priority to sort out your nooks & crannies every few months. For a more regular "at-home workout", wash your windows, wash down walls, and swop out curtains and bedding on a weekly basis.
Tip: Now that your house is in tip-top shape, protect your most-loved items with our home contents & portable possessions insurance.


2. Dance more
Whether you break it down by yourself for 30 minutes a day, go out with friends, or join a dance class – this is a fun way of moving more, and even meeting new people. If you already belong to a gym, find out if they offer any dance classes. These are normally free if you're a paying gym member.


3. Go outside
Gone are the days of the treadmill! You have so many opportunities to get active & fit outdoors – most of which are free. If you live nearby and if it is safe enough walk, or ride a bike, to someplace you usually drive. Take your dogs for a walk, take your kids to the park, go for a hike with friends, or try something adventurous like canoeing or quad-biking. You never know which activity might turn out to be a full-time hobby. You can even insure your new toy through one of our vehicle insurance options.


4. Help others
You'll be surprised at how much you move around when you're attending to others. You can keep busy and lend a helping hand by volunteering at a shelter or home near you. You can also volunteer to walk dogs for people in the neighbourhood.


5. Challenge yourself
If you challenge yourself to try new things and do better throughout the year, the chances are that you will have great fun and stay fit. You can find lots of inspiration online and especially on social media. Follow Auto & General on Instagram @auto.general for more motivation.


Terms and conditions apply. This article should not be construed as financial advice and is provided for information purposes only.
---
Social media for the insurance broker