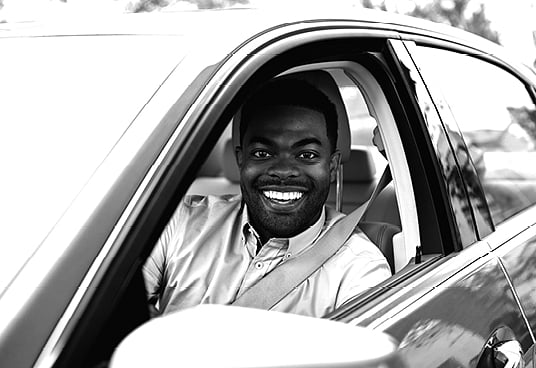 Car Insurance & Vehicle Finance Guide: What You Need to Know?
Friday, 25 March 2022
Choosing the correct car insurance policy to suit your needs is the first step in keeping your car protected. Next, you need to make sure it is covered for the correct value. The value you insure a car for can influence your pay-outs and your monthly premiums. Budget Insurance explains that many motorists suffer avoidable financial loss because their cars are not adequately insured. Discover how you can get the best car insurance that will keep you adequately covered for all types of events.
Types of auto insurance
There are three different values for a car insurance policy. These are
Understanding market and the trade value of your car
There are pros and cons to each, and it is essential to understand what they are before you choose which value to insure a car for. Let's use an example. If you have a new car, determining the amount to insure for is usually based on the purchase value or retail value. The best value to insure the car for if the vehicle is used or older than 2 years is usually the market value.
Market value. This value is the average of the car's trade and retail values. Your car's market value[1] can be determined by looking up current prices for similar models for sale in the newspaper or in one of the car magazines.

The trade value is the amount a dealer would offer you for a trade-in. This is usually the lowest value. The lower the value you insure for, the lower your car insurance premium is like to be, generally.
Avoid car insurance risks
Motorists should, at all costs, avoid taking out car insurance below the actual value of their car in an effort to save on insurance premiums. Why? If you need to claim, you may find the amount your insurance pays out does not cover the cost to replace or repair your car. You could end up having to pay a large sum to fix or replace your car!
Vehicle finance: how does financing a car work?
Whether you're buying a car off the showroom floor or second-hand, it's a wonderful feeling to get some new wheels. But owning a car is likely to be a big investment. Most South Africans do take out vehicle finance when they want to purchase a car. This is the process you will need to follow in order to finance your new vehicle.
How to apply for car finance?
You can apply for a car loan with any one of the major banks or other financial institutions[2]. The process is fairly easy as long as you have all the relevant information and documentation on hand. When applying for vehicle finance, the following documentation must be submitted:
South African identity card/document

South African driver's licence

Proof of income, not older than 3 months

Salaried individuals – latest 3 months' payslips

Commission earners – Latest 3 months' payslips and latest 3 months' stamped bank statements. (Internet bank statements are not accepted)

Proof of residence (such as in the form of a utility bill) not older than 3 months
What is needed for vehicle finance?
When submitting an application for vehicle finance, you must:
Be 18 years of age and older

Hold a valid drivers' licence without endorsements

Be a South African citizen or have legal permanent residence

Be permanently employed

Hold a good credit score
The bank will perform a background financial check and a risk assessment to determine whether you'll qualify for a loan. If you do, they'll revert with an offer with the terms, interest rate, period, deposit, and residual amount.
Why do you need car insurance?
According to the South African Insurance Association (SAIA), about 65% of South African motorists are not insured.[3] This is a risk that has far-reaching implications. Car insurance will cover you for all those incidents that might otherwise leave you at a financial loss. South Africa's high auto theft and road accident figures provide ample justification for auto insurance. Repair costs for damage can be equally expensive and few can afford to pay these amounts out of pocket. An uninsured driver could also have to bear the legal costs if they try to claim damages from another driver if the accident was not their fault.
Get a car insurance quote from Auto & General
Be a smart driver and get affordable car insurance from Auto & General. Many vehicle financiers will include a purchase clause making it mandatory to take out a car insurance policy. There are various types of auto insurance you can look at, that will suit your needs and your budget.
Take a look at the car insurance range and apply for a free online car insurance quote with Auto & General.
Sources:
[1] Womenonwheels.co.za The Difference between book value and market value
[2] Compareloans: List of vehicle finance lenders in South Africa
[3] Arrive Alive: Car insurance & road safety
Please note: This document does not replace the terms and conditions of the customer's insurance policy. Please consult the terms and conditions of the relevant insurer. The customer is obliged at all times to provide true and accurate information to the broker and the insurer and needs to update this information on a regular basis.
The information in this article is provided for informational purposes only and should not be construed as financial, legal, or medical advice.
---
What is third party car insurance and who does it suit best?