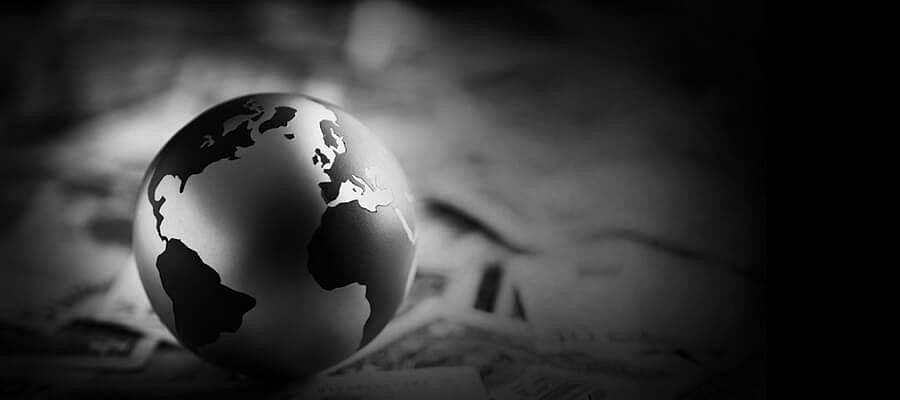 Headwinds for 'Ramaphoria' as local, global economic fortunes change
Friday, 27 July 2018
By Gareth van Zyl

Just a few months ago, South Africa looked like a different country as 'Ramaphoria' gripped the nation amid Cyril Ramaphosa's rise as leader of the ANC and the country.

It was only as recently as March 2018 that the rand was rallying, South African bond yields had started falling, inflation had decreased and Nhlanhla Nene had just returned as finance minister.

In his first State of the Nation Address in February, Ramaphosa said "we should put all the negativity that has dogged our country behind us because a new dawn is upon us." An atmosphere of optimism gripped the country.

But since then, several factors have become headwinds for Ramaphoria. Analysts were shocked by a first quarter GDP figure that contracted by 2.2%, marking the largest quarter-on-quarter decline since 2009. Meanwhile, the rand has weakened substantially in recent months, partly owing to an emerging market rout as well as concerns over new tariffs implemented in the US.

Ramaphosa's ability to deal with these local and global issues will ultimately rest on how he handles three key challenges.

The first is the size of his victory at the ANC's elective conference in December – it was only 179 votes that separated Ramaphosa from Nkosazana Dlamini-Zuma.

Ramaphosa currently has a slight majority in the party, but any reforms could be tempered by a rival grouping seen to be sympathetic with former president Jacob Zuma.

If Ramaphosa wants a bigger backing in the ANC, he would likely need a convincing victory in next year's general election. Early polls indicate that the ANC could secure over 50% of the vote, but it's still too early to tell.

The second major challenge facing Ramaphosa will be the issue of land expropriation without compensation.

A group of ANC members managed to push through this policy at the party's December conference in a heated discussion. In February, a majority of MPs in Parliament adopted a resolution to explore changing Section 25 of the Constitution which deals with land rights.

Ramaphosa has said government won't tolerate the smash-and-grab of land, yet a lack of clarity from the ANC on its position on the matter has caused some nervousness in the economy. The parliamentary committee tasked with the land question is expected to finish its work by September.

Finally, South Africa is not out of the woods yet when it comes to downgrades by credit rating agencies. Despite Moody's reprieve, it (along with other rating agencies) has emphasised the need for faster growth. Moody's has also raised red flags over uncertainty about land and the country's new mining charter.

Even at Treasury's upwardly adjusted forecast of 1.5% growth for 2018, the country's Gross Domestic Product (GDP) increase is failing to keep pace with population growth of 1.6%. Subsequently, GDP per capita continues on a downward trajectory.

Ultimately, future prospects hinge on how Ramaphosa handles the curve balls thrown at him. The year 2018 can still turn out to be a much better than 2017, but all eyes will be on whether he can truly deliver on his promise of a new dawn for South Africa.

Gareth van Zyl is the deputy managing editor at BizNews.com. Prior to this he was also the Bureau Chief for Fin24.com's Johannesburg office. A former tech journalist, Gareth now spends most of his days interviewing top CEOs, businesspeople and thought leaders in South Africa and across the globe.


The information provided in this article is provided for informational purposes only and should not be construed as legal or financial advice.

Auto & General Insurance Company Ltd is an authorised financial services provider. Terms and Conditions apply.
---
Auto & General Career Day in honour of Nelson Mandela Day