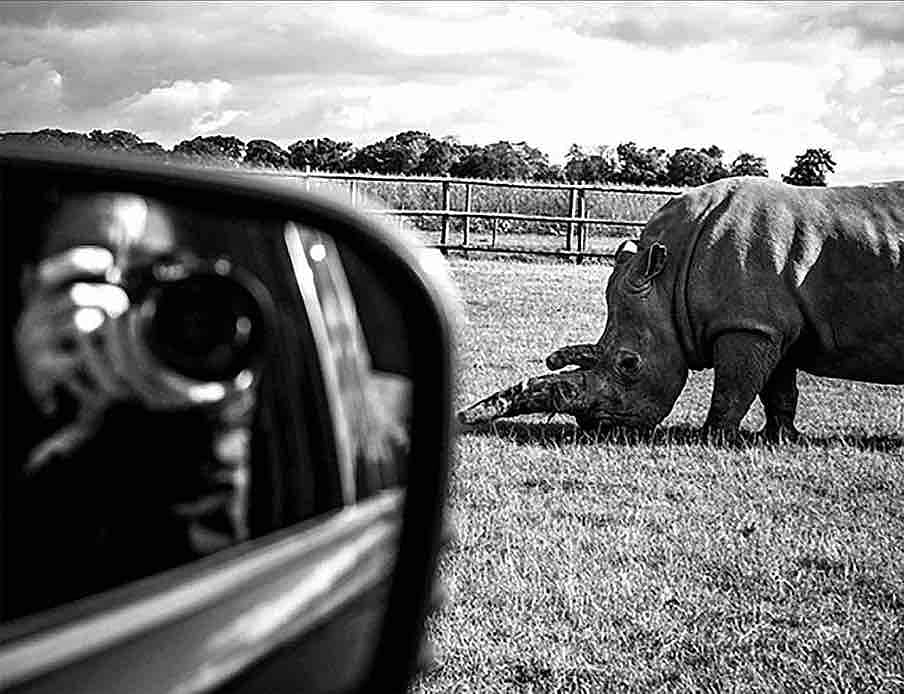 Exercise caution on game drives
Wednesday, 13 April 2022
A few years ago, an elephant attack at the Kruger National Park left a motorist's vehicle, and trip, wrecked. Soon afterwards, a lion climbed on a vehicle's roof and casually knocked off the side mirror with its paw.
As April is a popular time to take a bush break, motorists are urged not to get too close for comfort. While vehicle accidents in game reserves are extremely rare, there have been a few insurance claims for damage to vehicles caused by animal encounters.
With this in mind, Auto & General advises motorists to adhere to park rules at all times for their own safety and for the safety of the animals and take note of this advice:
Be careful when passing animals or birds close to the road – they could be alarmed by your approach, and run into the road.
Unless you are in a designated area, remain inside your vehicle - No part of your body may protrude from a window or sunroof. Vehicle doors, windows, sunroof and convertibles should remain closed at all times.
Should you encounter an elephant or a breeding herd of elephants, heed this advice:
Stay alert, especially when approaching elephant breeding herds with small calves. The matriarch or members from the herd can become aggressive, especially when small calves feel threatened by your presence. Take note of the elephant's behaviour and keep a safe distance in your vehicle.
Strict guidelines on how to behave near wild elephants:
Do not drive off the road
Do not follow the elephants
Respect the elephant at all times
Always allow the elephants the right of way
Drive off slowly if they get too close
Do not cut off their path, especially when more than one vehicle is present
Most importantly, revving your vehicle's engine or hooting is never a good idea. This may be seen as a challenge and your vehicle will no doubt come off second best. For added peace of mind, rely on Auto & General for your comprehensive vehicle insurance. With over three decades of experience, service excellence is guaranteed.
---
Auto & General Blog – Easter road safety
Heavy Rains And Floods – Practical Tips To Make Sure You, Your Loved Ones And Possessions Are Safe