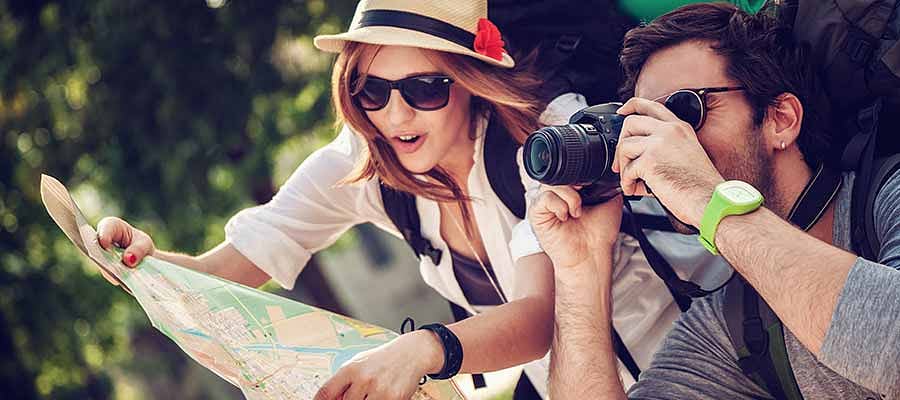 Explore the unknown in South Africa
Wednesday, 9 September 2015
When it comes to travelling around South Africa have you seen it all, done it all, and gotten the picture to boot? You may think you have, but there are in fact hidden places of wonder that are off the beaten path.


Now, to save you the bother of trying to find these for yourself, we've got them listed here for your convenience and our list includes places from around the country. This way it won't just be about the destination, but chances to enjoy memorable road trips and priceless scenery along the way.


1. Riebeek Kasteel (Western Cape)
This town has the privilege of being home to the oldest hotel in South Africa. It's also been likened to a small French town and has a romantic feel, with cafes, coffee shops, festivals, art shows, and many luxury accommodation options for you to choose from.
Our recommendation? This is great for a couple's weekend getaway, especially because you get to enjoy handmade chocolate at Le Petit Chocolate, original souvenirs at A la Maison, and top notch coffee at Aitsa.


2. Augrabies Falls National Park (Northern Cape)
Unsurprisingly 'Augrabies' is the Khoi word for 'great noise'. That's because when the Orange River is in full flood the Augrabies' falls are at their most deafening. This is surely the Northern Cape's most astounding natural area, which you can view as you walk along the trails to poetically named scenic spots, like Echo Corner and Moon Rock.
Our recommendation? Take your camera, some good shoes, and keep your eyes peeled for black eagles, dassies, and klipspringer buck.


3. Groendal Nature Reserve (Eastern Cape)
This is the third largest conservation in South Africa and gives you the chance to see a herd of rare mountain zebra and rare bird species, like the African Reed-Warbler. The reserve is encompassed by the Groot Winterhoek Mountain range, offering you the chance to enjoy rugged terrain, streams, and vast ravines.
Our recommendation? Escape the busyness of city life and enjoy truly remarkable finds, like the Martial Eagle, African Fish Eagle, Denham's Bustard, and Steppe Buzzard.


4. Drakensburg Amphitheatre (KZN)
It's hard to believe, but this 5km-wide amphitheatre cliff face is relatively unknown, or at least, far from heavily visited. There are hikes to the cliff peak, which lead you to the majestic Tugela Falls, while the base offers you a view that is reminiscent of a fictional landscape.
Our recommendation? Take advantage of the great accommodation that offers unrestricted views of the amphitheatre, and enjoy an unforgettable awakening each morning.


5. Tankwa National Park (Western/Northern Cape)
This falls on the border of the Western Cape and the Northern Cape and is part of the Karoo's semi-desert. It's a lonesome spot with stark landscape and is especially striking on a clear night. It's a place with no distractions where you'll be struck by the sense of vast geological age.
Our recommendation? For an astronomical experience, especially if you're an amateur astronomer or night photographer, head to the Sutherland Observatory (close to Tankwa), which has the largest optical telescope in the southern hemisphere.


6. De Hoop (Western Cape)
De Hoop Reserve is one of the least known beach destinations. This scenic spot boasts lavish fynbos, pristine white dunes, and an oh-so-blue ocean. The best time to go is from July to November as this is the highest chance of seeing southern right whales in the bay.
Our recommendation? Bring the picnic gear and prepare for a bumpy dirt road that's well worth the effort.


7. Rosendal (Free State)
This town is a veritable sanctuary, nestled in a vast range of the Maluti Mountains. The town is over 101 years old and offers a relaxed atmosphere with beautiful landscapes and quaint coffee and art shops.
Our recommendation? This is a place to rest and allows you to recoup your energy, so if you're close to burning out, take a week to allow the peace and calm to enter your soul.


Cullinan (Gauteng)
A truly remarkable holiday experience! You can take a steam train from Pretoria to Cullinan, a small mining village which boasts beautiful oak-lined streets, restored Victorian and Edwardian houses, and 'the big hole'.
Our recommendation? This is a fantastic daytrip for the whole family.


9. The Owl House (Eastern Cape)
The Owl House is the masterpiece of the famous recluse, Helen Martin. Martin was obsessed with bringing light and colour into her environment, and over 12 years she transformed her home with multi-coloured crushed glass interiors and bright paint, and with her creation of sculptures of owls, sun faces, and mythical beasts.
Our recommendation? Martin's home is an original place, not easily forgotten, and has been known to inspire a vast many poets, authors, and artists. This is one spot not to be missed if you're creatively inclined.


10. Howick Falls (KZN)
Many know of the Midlands Meander and drive along it often enough. There is one spot, though, that is deserving of a stop and that is Howick Falls. This is the starting point of the Meander and is home to the second tallest waterfall in South Africa, as well as crowned eagles. At this spot you can embark upon a gorgeous walking trail to the falls and reward yourself with a picnic on the viewing deck.
Our recommendation? Take a memorable drive and enjoy the views, abseiling, and boating along the lush subtropical river.
Driving around the country over the years gives you the opportunity to create unforgettable memories and does have the effect of making you an aficionado of our beloved homeland. While you are racking up these experiences, though, don't forget to have your car checked out before each trip. Lastly, don't forget to make sure that you have the right car insurance policy. Get an insurance quote from Auto & General today, so that we can make sure that your risk is responsibly managed.
---
The truth about car maintenance