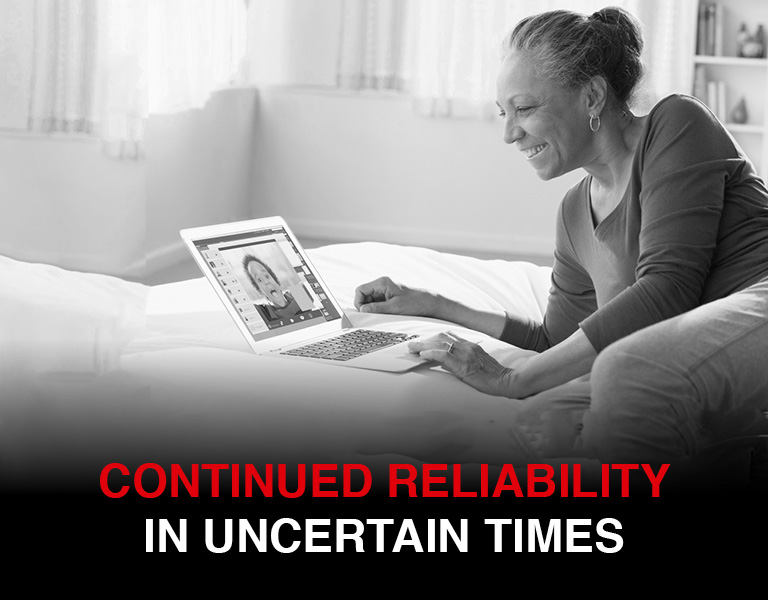 Experience tells us that accidents happen. And they do – they happen on the road and at home. Geysers burst, hail falls, trees do too.
But experience also tells us that in times like these, you need insurance you can rely on. That's where our promise to you comes in. We are giving millions of rands in premium relief to our customers, assisting SMEs who are not able to earn an income and assisting our communities during this unprecedented time. Read on to find out more.
Thank You to those on the frontline
We'd also like to take this opportunity to show appreciation for our fellow South Africans on the frontline – the essential service professionals, serving with courage, using your knowledge and experience to keep our country moving forward in these uncertain times.
To remain up to date with the latest information on COVID-19, access the South African government's portal here.
R320 million Relief Fund
Our holding company responded to the President's call to unite in the fight against the Covid-19 pandemic with a pledge of R320 million. The focus areas for the financial contribution are multi-faceted in order to meet the very real and diverse needs over this time.
R50 million has been donated to the National Solidarity Fund.
R200 million is being used to primarily support feeding schemes in our neighbouring communities.
A relief fund of R70 million was also put in place to assist small businesses, including those within our supply chain and over 2 100 SMEs have been identified to receive assistance.
We also assisted #OperationCovid19 with a donation of R1 million for vital food items and provided additional funding to our Food Security Programme in Diepsloot.
Keep in touch
Now, more than ever, you need assistance. Even though we are working remotely, our consultants are available should you have any queries or claims.
Click here to view your policy information, download documents, do a vehicle self-inspection, submit a claim or make changes to your policy online.