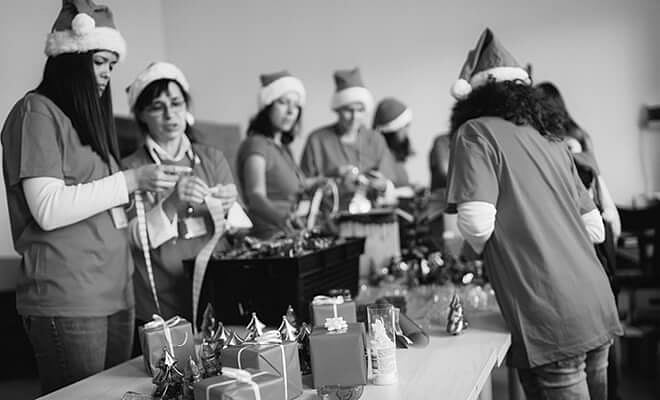 Human generosity prevails in these trying times
Thursday, 17 December 2020
Auto & General Initiatives.
As the world keeps fighting through these unprecedented times, we've seen an uprising of human empathy and generosity.
At Auto & General, we've been truly honoured to be able to team up with some incredibly compassionate and giving people and businesses to do our part in spreading a modicum of hope in a time when so much hope seems to be lost.
Here are just some of the initiatives we're proud to be a part of:
R320 million Relief Fund
We responded to the President's call to unite in the fight against the Covid-19 pandemic with a pledge of R320 million. The focus areas for the financial contribution were multi-faceted in order to meet the very real and diverse needs over this time.
R50 million was donated to the National Solidarity Fund.
R200 million is being used to primarily support feeding schemes in our neighbouring communities.
A relief fund of R70 million was also put in place to assist small businesses, including those within our supply chain and over 2 100 SMEs were identified to receive assistance.
Food Security Programme in Diepsloot
Auto & General launched the Food Security Programme in Diepsloot in 2014.
The Food Security Programme increased its seedling production in Diepsloot and implemented a new distribution plan. As produce becomes more and more available, residents are notified to collect their vegetables from select creches in the area. Various measures have been put in place to ensure that social distancing and hygiene protocols are still strictly observed.
The programme now supports 18 vegetable gardens and two seedling nurseries that provide nutritious meals to over 1 145 children a day, with 2 230 Diepsloot residents indirectly benefiting from the initiative, too.
Knit a scarf for hope on Mandela Day
Experience has taught us that when South Africans unite, we can do so much more. That's why, for this year's Mandela Month, Auto & General encouraged people to spend 67 minutes of their time knitting a scarf for someone in need.
Countless generous knitters gave of their time to knit or crochet a scarf, and then nominate friends and family to do the same. Once done, they left the scarf in a public area for people in need to find, with a personalised message of hope.
Needless to say, bodies and hearts were warmed, nationwide.
So yes, it's been a trying year, but human generosity and compassion has prevailed, yet again. Auto & General will continue to do all we can to help the most vulnerable, during the time of Covid, and beyond. Watch this space.
---
10 Staycation Ideas This Holiday Season in South Africa