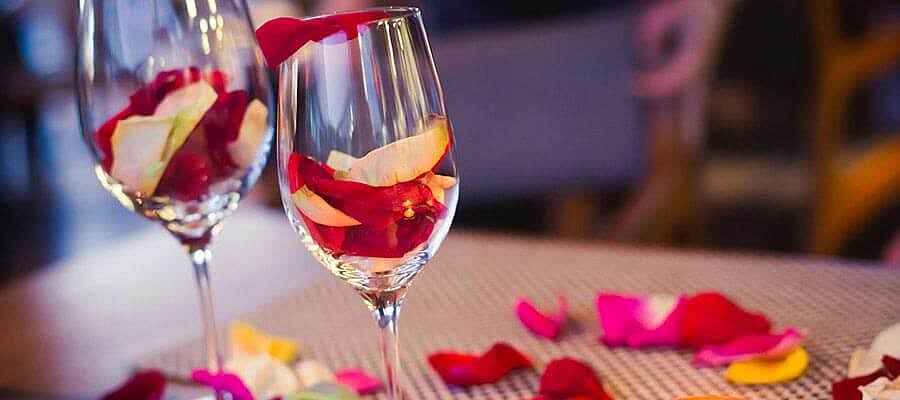 February is the month of love
Wednesday, 10 February 2016
It's said that in life, three things are inevitable: death, taxes and change. Everyone needs life insurance because life has no guarantees.


Taxes ensure that our country continues to function, while change is constant and to keep up, one must always adapt to new things. There is, however, one other thing that's missing from this list, and that's love.


Anyone in a relationship knows that to keep the proverbial sparks flying, nothing beats spending time together, whether it's by going on a dinner date, catching a movie, going away on holiday or even going to a concert.


Since it's the month of love, we thought it best to give you some ideas on how you can spend your time with the love of your life this February:


Hot-air ballooning
Nothing beats spending time away from the maddening crowds and what better than in the air on a hot-air balloon ride? Take in the spectacular views below you on a ride above the clouds aboard Air to-Air Africa balloon rides. They offer early morning rides that are just as spectacular as they are thrilling. What's more, while you're taking in the views, they will capture the memories for you on Go Pro Cameras fitted to all the hot-air balloons.


A weekend away plus a health spa treatment
Nothing says romantic like a weekend getaway for two. Add in a spa treatment for good measure to soothe tired and sore muscles and you have yourself a complete weekend romance fit for Valentine's Day. The Mount Grace Hotel and Spa in the Magaliesberg mountains region offers excellent packages for the perfect lovers' retreat and is as romantic as it gets.


A romantic dinner
Bring back the tradition of a dinner date as a declaration of your love. A romantic dinner can be anything you want it to be. Remember, there are absolutely no rules on how a date should go or where it should be, just as long as you and your partner enjoy it. Finding the perfect restaurant is as easy as finding the perfect life insurancesimply visit to read the reviews on all the top restaurants and do keep in mind that it's always good to book ahead of time to avoid disappointment.


Spend a day at the zoo
Contrary to popular believe, the zoo isn't just a place for tourists, parents with little ones and primary school groups; it can be a romantic place to take a stroll with your partner. The zoo offers spots to enjoy a wonderful picnic within its beautiful surroundings. Show your romantic side with a night-time visit and witness nocturnal creatures such as caracal, striped hyenas, porcupines, Eurasian eagle-owl and others come out to play. Not only is this different but it is a clever way to avoid the heat during the hot summer days. Enquire with the zoo about night tours beforehand.


A musical concert
If you and your partner love music and have similar tastes, a concert is a great idea for a date night out, Organise tickets, get a baby sitter for the night, and ensure that you make it an evening to remember. There are a lot of great upcoming events in the country. Visit to find out more about them.


Recreate your first date
If you really want to impress your partner, go back in time and recreate the first date that you went on together. Who can ever forget their first date? All those jittery feelings, the nerves and butterflies in your stomach while hoping that your partner likes you as much as you do them.


With effort and time out for each other, your relationship can only get better and stronger. This month being the month of love is the perfect opportunity to get your relationship back into the spotlight and do your utmost to show your significant other how much you value and appreciate them in your life.
---
Top five romantic getaways