Reliable Business Insurance
Reliable Business Insurance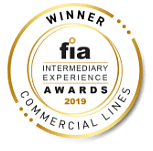 Thank you
A qualified agent will contact you shortly for an affordable Business Insurance quote for {{BusinessCallmeback.BusinessName}}
Fill in your details
Why insure your business with Auto & General
In business, there is not much you can rely on. Except when it comes to Cash Back Plus. Add it to your policy for a small additional monthly fee, stay claim-free for four years and you can look forward to cashback.
What is business insurance?
Essentially, business insurance is a form of financial security for your business. Mistakes, accidents, and other risks can cost your business a lot of money – sometimes more than you can afford. We do not think it would be fair for your business to suffer because of an error or unforeseen event. Especially when you put your heart into making it a success. Business insurance covers the costs that arise from events that place your business at risk, whether it is damaged machinery, a public liability claim, or a broken-down truck. It pays out so you do not have to. Some policies even come with business interruption insurance if you have to cease operations temporarily.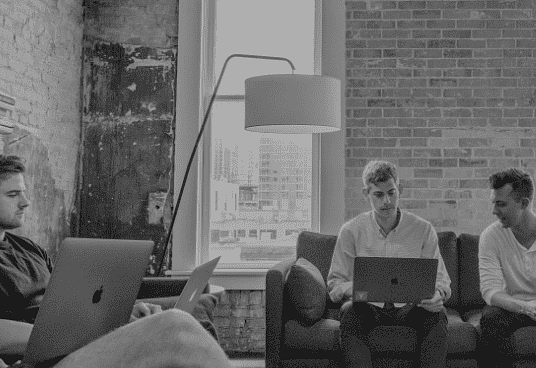 With over 35 years' experience in the insurance industry, we have a wealth of knowledge to offer you. Depending on the nature of your business, you can get Commercial Insurance, Specialised Liability, Small Business Insurance, Commercial Vehicle Cover, Heavy Commercial Vehicle Insurance, or Corporate Insurance.
Our Commercial Insurance policy can be adapted to over 700 business types. Our Specialised Liability Cover protects you if you ever find yourself faced with legal action because of your business activities. Small Business Insurance gives you only the insurance you need without leaving you short on cover. Our Commercial Vehicle and Heavy Commercial Vehicle policies are tailored for the specific risks your vehicle and the items you keep inside it face. Our Corporate Insurance protects your office, directors, and officers from a wide range of common risks.
Auto & General Business Insurance includes
Business Assist supports you 24/7
Our Business Assist benefit was designed to help businesses of all sizes, but in our experience, small business owners and start-ups have found it particularly useful. Often, those new to the business world often struggle to get the professional advice and mentorship that they need to grow. That is why Business Assist offers you access to a database of professional advisors, mentors, and specialists in key business areas.
This benefit comes standard with every Auto & General Business Insurance policy. From digital marketing to IT support, this all-encompassing benefit supports you in multiple facets of your business.
Our customers generally score us 9.2 out of 10 when asked how easy it was to interact with us.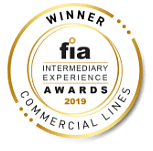 Frequently Asked Questions
How long is the waiting period for Business Insurance?
We do not have a waiting period for any of our Business Insurance policies. When you open a business, the risks you face are immediate. You should not be penalised and be at risk because of a waiting period.
However, if you already have an issue or legal matter existing, you might not be covered.
How long before I get my payout after claiming?
Time is money and when it comes to your Business Insurance claim payout, we try to get your money to you as quickly as we can. However, we do rely on you to provide us with all of the documentation and information we need to assess and investigate your claim in a timeous manner. Once we have received everything we need to process your claim, we try to pay you out within two business days if your claim is successful.
Can I insure more than one business?
If you are a serial entrepreneur, you can insure all of your businesses with us. Because we have so many years of experience under our belt, we can find a tailor-made Business Insurance solution for just about any business you may need to cover. Each business will fall under its own insurance policy, because they will all have their own unique needs.
Am I allowed to upgrade or downgrade my cover?
At Auto & General, it is vital to us that you have the business insurance you need at all times. That is why you can upgrade and downgrade your cover at any time. We know that circumstances change and life happens – your commercial insurance needs to change with it. So whether you are slowing the business down and needless cover or are expanding your operations, we have the right cover for you at the right time.
Which business assets will be excluded from my cover?
We do not exclude business assets from your cover. However, it is important to specify valuable equipment and machinery in your policy and to make sure you have the right cover for it. For example, you will need different types of cover for tools used in your factory and tools you take with you on the road. If you are unsure which cover type you need, speak to one of our helpful consultants or your broker.
Looking for more Business Insurance products?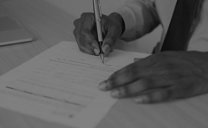 If you act negligently, we will give you legal support.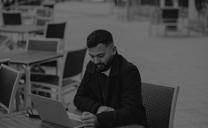 Get cover if you face legal action due to a mistake.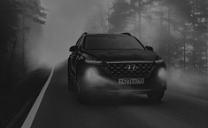 From cars to trucks, we offer specialised Business Vehicle cover.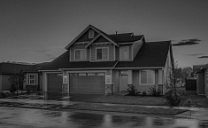 Cover your most valuable business asset – your work premises.
Protect yourself financially if you are held legally liable for third-party damage or injury.