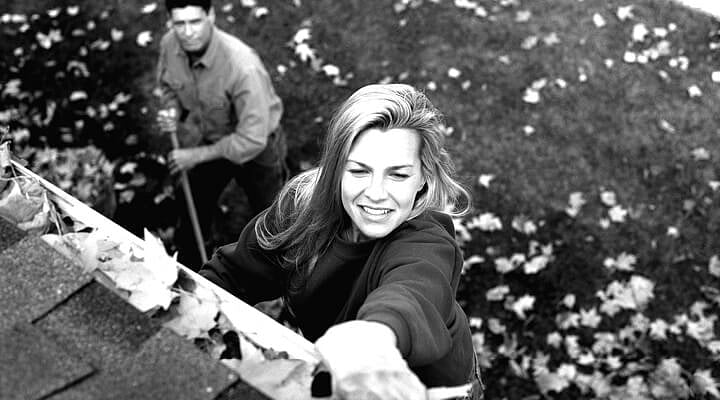 Prepare your home for winter
Friday, 7 May 2021
With winter on its way, now is the perfect time for you to get your home ready. Once the cold sets in, there's usually a marked increase in home insurance claims related to geysers, burst pipes and fire damage.
In many cases these incidents could have been avoided by proactive checks and good maintenance. That's why we're urging you, as homeowners, tenants and managing agents, to perform thorough checks on your building before winter really settles in. Whether winter in your area brings rain, dry wind, extreme cold or increased fire hazards, we have winter preparation advice you can rely on:
Geyser – look out for signs that your geyser may be failing. No hot water, water that's not as hot as it used to be, dirty water, leaks (typically marked by stains on the ceiling or a release valve pipe that's constantly dripping) and strange sounds are all tell-tale signs. When possible to do so, have your geyser checked to make sure that parts like the element and thermostat are working, that all wiring is safe and that there are no leaks. Consider investing in a geyser timer and geyser blanket to not only save on electricity, but also to help avoid a burst geyser caused by extreme fluctuations in heating and cooling temperatures.
Pipes – it's wise to ensure that the temperature in your home is warm and consistent enough to avoid the temperature dropping too low. This is especially true for rooms that have a lot of plumbing fitted. Properly insulate any exposed pipes that have a tendency of freezing. Also ensure that all cracks and leaks are fixed timeously.
Wiring – check for faulty wiring on devices and appliances, as this poses a fire and electrocution risk. Be especially wary of loose plug connections or cracks where copper wiring is exposed. Test appliances to make sure that they work correctly.
Breaker test – The circuit breakers in your home are often the first line of defence when there are faults in the electrical system. Use the circuit breaker test button, normally located close to the main breaker, to make sure that it's in working order.
Smart heating – make sure that devices using fuels like gas and paraffin are in good working order. Keep them far away from combustible materials and ensure that the fuels are safely stored away from your home.
Cracks – check all windows and structures, particularly support structures for roofs and decks, for cracks. When moisture gathers in these cracks and freezes at night, they expand, causing even more damage. Fill any cracks in your walls, especially on exterior walls.
Roof – check and replace broken roof tiles and ensure flashings are in a good working condition, especially if you experience rain during the winter months.
Gutters – clear all fallen leaves and other debris from gutters, as they not only cause a water drainage hazard, but can also pose a significant fire threat, if you're in a dry area.
Garden – cut away any overgrown plants or dead branches, as they also increase fire risk and put you at risk of injury if they collapse.
Water collection – make sure the water pump on your tank or borehole is in proper working order and has a run-dry protection. This will ensure that it automatically switches off if there is no water to pump.
Load shedding – increased power demands during winter bring an increased chance of load shedding. This is the ideal time to ensure that your security measures, basic lighting and heating systems and backup power systems are up to the task.
Even with all these home maintenance points under control, there's always a chance that something may go wrong. In our experience, it's always wise to have an emergency plan in place and ensure that you have sufficient buildings insurance.
---
10 Ways to micro-volunteer