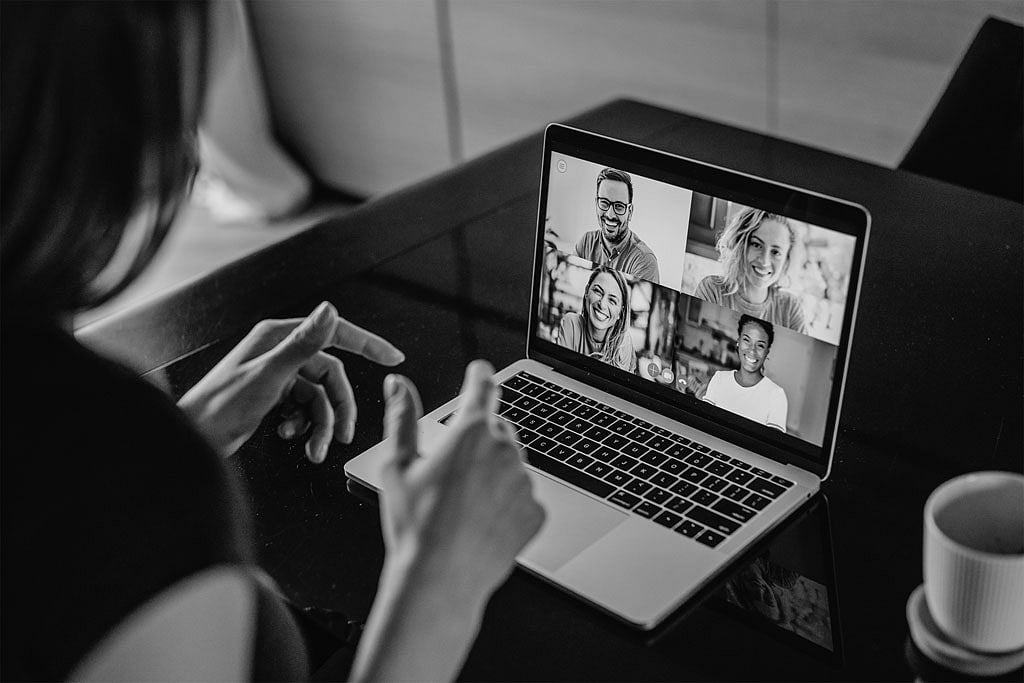 How to communicate effectively with your colleagues
Tuesday, 15 September 2020
Heraclistus, a Greek philosopher, said; "Change is the only constant" and 2020 has definitely been proof of that. Despite the numerous challenges we have all faced, we have adapted and survived. When South Africa first went into lockdown, many people were forced to work from home and a vast majority still are. This has brought about its own set of challenges and changes.
Now, you can't just walk over to your colleague and discuss certain aspects of work with them. You can't quickly gather everyone into a meeting room. Communication has become even more important than ever before. To maintain positive and productive relationships with colleagues we will discuss ways to communicate effectively. We will also look at how to respect others and listen to them too. Follow these tips and put them to practice. Soon, you'll reap the benefits.
Be clear and concise
If you need something, ask for it clearly. Be direct and concise in what you want. Effective team communication can lead to an increase in productivity, output and morale.
Listen first. Speak later.
Good communication is a two-way street. Make sure you're listening to and hearing what others are trying to tell you. A common mistake we all make is that we're listening only to respond. Rather understand what the other person is trying to say and if you're not clear, ask them to clarify. Once you know and understand what they mean, you can then formulate your answer.
Understand your communication style
Everyone communicates in their own way. From the words you use to your tone and body language, every aspect of your communication plays a part in how you convey a message. Take time to analyse your style preferences, strengths and weaknesses. Listen to yourself. Pay attention to common phrases you use and think about whether these phrases help or hurt your message. Consider if your language encourages conversations and inspires ideas or does it shut people down and they ignore you? These clues will help you decipher whether or not your co-workers' value you and what you have to say.
Respect others' ways of communicating
There are so many ways to communicate these days, especially when working remotely. Respect the channels that others prefer. If they can't get through long emails, keep them short. If a colleague never answers their phone, stop calling. They're probably communicating through another tool. Ask what that is and use it. Don't let channels become barriers of communication.
Choose the right time
Sometimes it's not actually what you're saying but when you're saying it. Don't assume that your urgent issue is someone else's priority. Be respectful of others time. This will go a long way in building solid relationships.
Praise in public. Criticise in private.
This is an excellent rule to follow. Nobody wants to be criticised in front of their team members. If you're a manager and are concerned that someone isn't pulling their weight, raise it with them privately. This effective communication will show that you respect the person and their feelings. In turn, they will respect you.
Be empathetic
If someone is stressed or is struggling with something, be empathetic towards them. Discuss ways that you can help them. Give them a break and time to breathe. Let the stressful time pass and then, if you need their help, make your request.
Build strong relationships
All work and no play isn't good for any relationship, even those with your co-workers. Find time to talk about non-work topics. Find common ground with the people around you and take the time to get to know them. Getting more personal with others can help you see your co-workers as individuals and real people with feelings. There is however a line, so don't get too personal.
Be constructive
If you have to deliver a difficult message, always remember to do so constructively. Don't embarrass someone or get aggressive. This won't lead to a better relationship or a positive outcome.
Admit your mistakes
Everyone makes mistakes, even leaders. Address these quickly and clearly. Apologise sincerely and do what you can to fix the mistake. If a colleague makes a mistake, don't rub it in. Forgive, forget and move on.
By communicating thoughtfully, regularly and effectively, you can put an end to miscommunication and build solid relationships with your colleagues.
---
Getting started with gardening