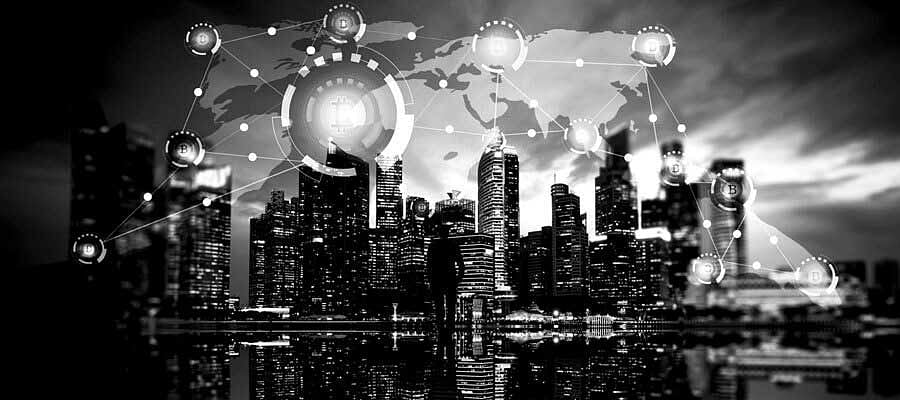 What's trending? The Blockchain for Businesses
Friday, 27 July 2018
By Bronwyn Williams

Blockchain technology, the revolutionary open-source ledger system behind Bitcoin and the global crypto currency mania, is kick-starting some of the most innovative problem-solving businesses in South Africa.

Essentially, the blockchain is a digital ledger hosted on a distributed network, made up of many independent "nodes", each running on an individual computer. Each of the nodes has full, real-time access to the network's complete digital ledger, which continually records, verifies and updates all the network's information exchanges for all time.

The result is a robust record of provenance and proof ownership with almost unlimited applications.

Here are just a couple of examples of how South African entrepreneurs are using blockchain technology to develop businesses that solve problems for consumers:


How BlockMesh is creating a cost-free communications network


South Africa has some of the highest data costs on the continent. The high price of communications excludes many South Africans from the digital economy. BlockMesh is a blockchain start-up that aims to deliver cost-free communication by creating a global cellular mesh network. In simple terms, the Blockmesh system is designed to take advantage of its global user network's existing cellular Bluetooth and WIFI capacity to pass information through the network, from user to user, without the need to connect to a cellular service provider. The Blockmesh ICO (Initial Coin Offering) funding round concluded successfully on the 31st of March 2018 and the system is now set to go live later this year.

Watch how Blockmesh works.


How the Sun Exchange is electrifying Africa
From load-shedding to exponential price increases, South Africa has its fair share of electricity issues. The Sun Exchange is a Cape Town-based blockchain start-up that enables investors, from all around the world, to buy solar panels and lease them to businesses and schools that need electricity, mostly in underdeveloped communities in Africa. The Sun Exchange facilitates the solar panel set up and rental payments collection on behalf of investors.

Watch how the Sun Exchange works.

Add the blockchain effect to your own business
If you are interested in exploring blockchain technology in your own business, here are a few good places to start:
The Blockchain Academy, based in Johannesburg, offers introductory and intermediate blockchain training courses for professionals.
Flux Trends offers a business presentation explaining how blockchain technology can solve some of the world's most pressing problems.
Bankymoon is a South African consultancy that specialises in assisting businesses to build blockchain-based IT solutions.
If you are planning to embrace the potential of the blockchain in your business, now is the time to do so if you want to gain a first-mover advantage in your industry.
Learn more about Auto & General's business insurance product offerings.

Bronwyn Williams is a Trend Translator and Keynote Speaker at FluxTrends.


The information provided in this article is provided for informational purposes only and should not be construed as legal or financial advice.

Auto & General Insurance Company Ltd is an authorised financial services provider. Terms and Conditions apply.
---
Advice from Auto & General to help you experience a smoother claims journey