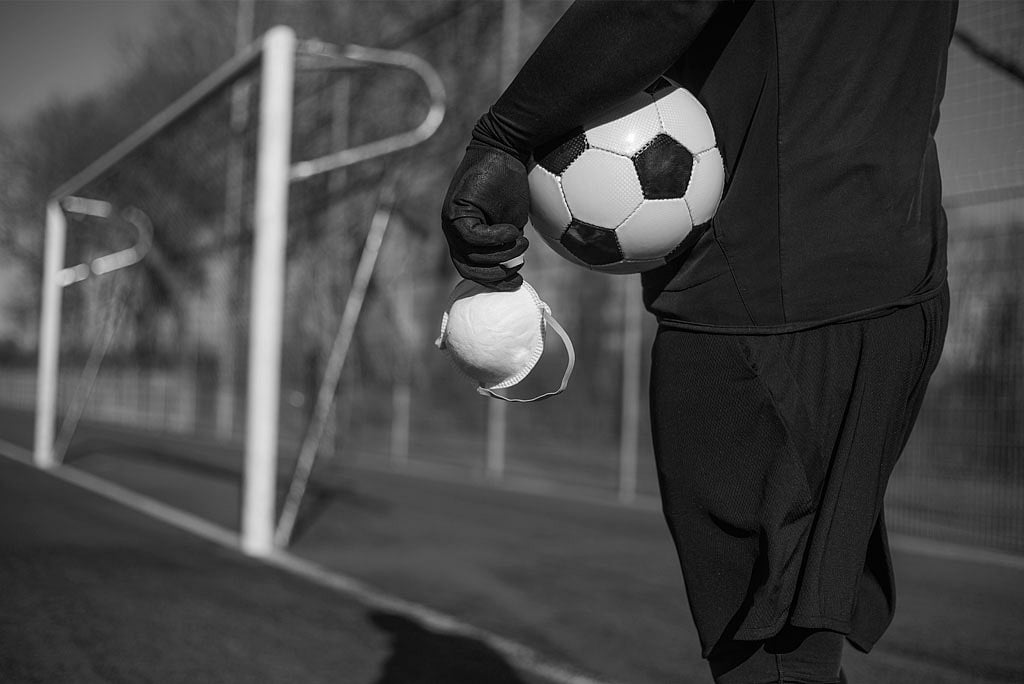 A Sporting Chance – A View on our Sport in the 'New Normal'
Tuesday, 4 August 2020
Sport for any South African is not just a beloved pastime. It's a tradition and a way of life ingrained into the very marrow of our culture.
When the country – the world – went into lockdown following the arrival of the Coronavirus pandemic, our precious sporting events were unceremoniously snatched out from under us. It's safe to say – we've all felt the vacuum.
Now, with lockdown level 3 and all the associated directives it brings with it, the new way of life, things are opening up a bit more, and we're starting to collectively emerge, blinking like newborns in the light of a world with looser restrictions.
Some big questions remain, though - what's the news on the sport? Are games starting up again? If so, how will that work? Is there such a thing as a social distancing-friendly sport? Can we go to stadiums again?
It's Mostly Still Up in the Air
Authorities the world over are mostly still grappling for consensus on exactly how to handle a new sporting landscape.
In South Africa though, the vast majority of us aren't interested in beach volleyball, or when we'll be able to watch the World Taekwondo Championships.
So, let's talk about our sporting staples – the likes of soccer, cricket and rugby. What's happening with them?
The Empty Stadium
Dedicated soccer fans will be aware that games have restarted, but with one glaringly obvious rule – no spectators allowed.
This feature looks set to be what we'll be calling the 'new normal' in sports spectatorship for the foreseeable future.
World Athletics President Sebastian Coe sees the directive as reasonable and entirely pragmatic: 'I don't think anybody is contemplating this as the ideal long-term solution. Sport would wither on the vine quite quickly if that were the case. But it may well be a compromise we have to make in order to get athletes back into competition.'1
So, with global soccer mostly underway, players, staff and admin are strictly and routinely tested at the games and while the stadiums still echo, they echo due to emptiness, and not due to the resounding chants of crowds.
As for rugby, discussions are still underway as to the best way to handle such a high-contact sport. Decisions are set to be finalised mid-August, but in whatever form the game will be played, it's safe to say the empty stadium will still be the designated venue, for now.
The Rise of the New Form of Competition
On the 27th of June, cricket fans rejoiced. Dressed in an innovative new three-team format, cricket kicked off a much-anticipated post-lockdown return to action with the Solidarity Cup – and the very first organised sporting event to happen since said lockdown, to boot.
The new format sees AB de Villiers and the guys playing in three featured teams, each playing two halves in one match. The idea is to reduce time on the field for players, while still providing the action we all love to see in shorter formats like limited over matches.
Writing for FirstPost2, the Press Trust of India details the new format as follows:
'The match will have 36 overs in two halves of 18 overs each. Each team will bat for one innings of 12 overs, split into two 6-over periods. Each 6-over period will be bowled by a different opponent.
The team with most runs bags the gold, while the next two sides win silver and bronze respectively.'2
Social Distancing, in Teams
With what can be described as an ingenious way of combining 'the empty stadium' method with the 'new form of competition' idea, the Premier Soccer League (PSL) have developed their own means of getting back to business, post-lockdown.
Their initiative: a biological safe zone for teams.
The South African Football Association's head of medical, Thulani Ngwenya, says the games will only kickoff once all the clubs have been confirmed to be in safe and quarantined individual camps.3
'Yes, that [hosting a national camp] is what we've agreed to," Ngwenya said as quoted by IOL4. Everyone who goes into the biological safe environment cannot leave. So, it's going to be like your Olympic Games-style [athletes' village] where everyone is kept in one place. The teams will train and play at the allocated venues, and they'll then return to the biological environment'.
Daily screening of players and staff will also be conducted – particularly after each match outing.
These are but a few new directions global and local sports authorities are taking to ensure we can once again enjoy our favourite sporting events. Even though many decisions are still pending, and live events are out of the question right now, things are looking up.
In unprecedented times like these, our beloved sport back in our lives, in any format, is just the ticket to cheer us up. In the meantime, we'll continue to hope that one day soon, stadiums countrywide will be full and loud, once again.
---
Why should we continue to pay insurance premiums during lockdown?