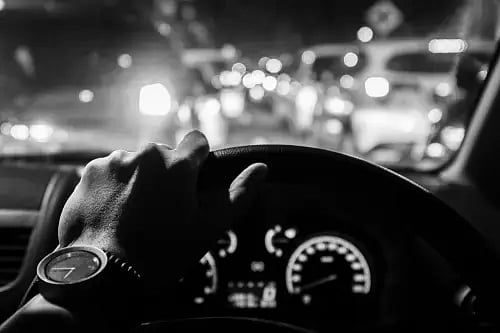 Retail, Market & Trade-in Value and How They Affect Car Insurance
Tuesday, 21 June 2022
If you're like most car owners, you know you need to insure your car, but you're not sure for how much. Should you insure it for its retail value, market value or trade-in value? Your one friend swears that trade-in is the way to go, while another insists that retail is the only option. Another recommends using your car's market value to inform your choice of car insurance.
In reality, they could all be right. Car insurance options are there to meet a range of lifestyles, requirements and pockets, so what suits one person's needs might not meet another's. So how can you tell which car insurance product is best for your needs and budget? Keep reading to find out more about what each option entails and how Auto & General's car insurance offerings can meet every need.
Is it better to insure for market or retail value?
Your car's retail value is the amount a commercial retailer or dealer would sell it for, while its market value is what you're likely to get if you sell it privately.
If you choose to insure your car for its retail value, you will pay a higher monthly premium. But, if something happens to your vehicle, you will receive a higher amount back in a settlement or a replacement vehicle of a similar make and model.
If you choose to insure your car for it's market value, your monthly premium is usually lower. The insurer will consider things like mileage, condition, and service history before providing you with a market value.
Insurance companies standardise how they value a car to make it easier for people to find out what it is worth. Get a quick car insurance quote today to get a rough idea of what you can expect to receive (or what value car you could purchase) if your vehicle is hijacked or written off.
What about the trade-in value?
Trade-in value is most often used by dealerships when discounting the purchase of a new vehicle or trading in for a car of equivalent value. The monthly premium is typically less than retail, and market value as mileage, condition, and service history is considered.
Which one should you choose?
Retail value may be the best option if you want to seamlessly return to driving the same car as before with minimal fuss.
Whereas, if you don't mind getting a car that might not be the same make and model but that operates as well as your previous one, market value might be a better choice.
There is also another option for customers of Auto & General. If your car is written off or stolen, BetterCar Value gives you more. In the event where your car is written off, you will receive the retail value of your vehicle, or an equivalent model that's one-year newer. If a newer model hasn't been released yet, we will pay you 15% more than your previous car's retail value.
No matter which choice you go for, you should pay attention to the next section, which is all about insuring a car that has been financed.
Did you borrow money to pay for your car?
If your car is on finance or paid for by a loan, it is wise to consider the repayment details before taking out insurance.
For example, a high fixed interest rate might mean you owe money on your vehicle loan, and if you no longer have the car, there may be a shortfall owed to the lender. In this scenario, we recommend looking at our specialised product Auto Top-Up Insurance.
You should also take care if you've chosen an option with a balloon payment, as any money owed to the lender will be paid before receiving the remaining value settlement.
How can I decide which insurance option is best for me?
Choosing the right insurance coverage means balancing the coverage you need with what you can afford and your car's finance status.
Comprehensive car insurance covers you for accidents, damages and theft, as well as any third-party claims made against you. It's a great option for customer's with new, financed, and much loved cars.
Third party fire and theft, and third party only are also great options which you can compare here.
Finally, if you've enhanced your car with a new sound system or tow bar, you'll want to ensure your insurance covers the upgrades. If not, you'll have to forgo these additions if the insurer replaces or pays out for your vehicle.
Where can I find the best car insurance company in South Africa?
Taking your time to choose the best car insurance coverage is essential. After all, your choice will determine whether an accident or theft costs you more in the long run or if a small mishap results in a replacement car with little to no fuss.
Contact Auto & General and request a quote today if you're ready to decide. If not, our car insurance comparison page can help you further.
---
Buildings Insurance: An Overview