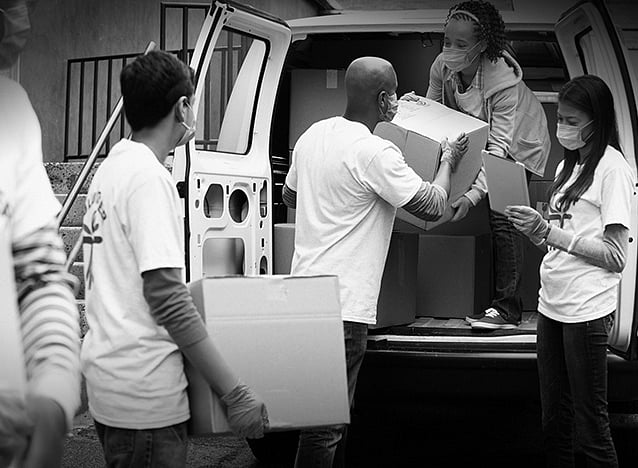 Auto & General celebrates the spirit of Mandela Month
Wednesday, 17 June 2020
July is the birthday month of our beloved Nelson Mandela.
Even though the 18th is the official day, we as South Africans usually take the month to honour him and, in the spirit of all he did for us, continue in our own ways to give back to people and communities who are less fortunate.
With the world in the throes of a global pandemic, we've seen a South Africa that has truly come together to do just that. It's safe to say that the legacy lives on.
In celebration, we thought we would summarise a few of the initiatives we've had the honour of contributing to during this unprecedented time.
Here's what we've done:
R320 million Relief Fund
We responded to the President's call to unite in the fight against the Covid-19 pandemic with a pledge of R320 million. The focus areas for the financial contribution are multi-faceted in order to meet the very real and diverse needs over this time.
R50 million has been donated to the National Solidarity Fund.
R200 million is being used to primarily support feeding schemes in our neighbouring communities.
A relief fund of R70 million was also put in place to assist small businesses, including those within our supply chain and over 2 100 SMEs have been identified to receive assistance.
Food Security Programme in Diepsloot

Auto & General launched the Food Security Programme in Diepsloot in 2014. The programme now supports 18 vegetable gardens and two seedling nurseries that provide nutritious meals to over 1 145 children a day, with 2 230 Diepsloot residents indirectly benefiting from the initiative, too.
The Food Security Programme has now increased its seedling production in Diepsloot and has implemented a new distribution plan. As produce becomes more and more available, residents are notified to collect their vegetables from outside select creches in the area. Various measures have been put in place to ensure that social distancing and hygiene protocols are still strictly observed.
It is truly a privilege to be able to help our communities in need, through our own legacy and experience – particularly in these very difficult times – and to do our part in honouring everything Tata Mandela stood for.
---
Food Security Programme in Diepsloot