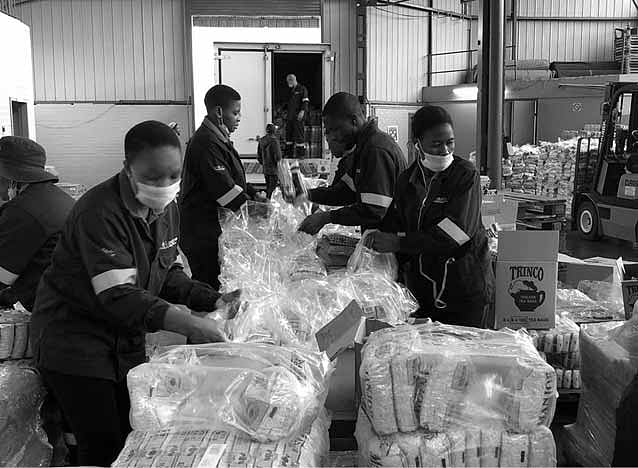 Food Security Programme in Diepsloot
Tuesday, 7 April 2020
Auto & General Food Security Programme.
One of the ways we're assisting the vulnerable during lockdown is through the provision of vital, immune-boosting fresh produce.
Auto & General launched the Food Security Programme in Diepsloot in 2014. The programme now supports 18 vegetable gardens and two seedling nurseries that provide nutritious meals to over 1 145 children a day, with 2 230 Diepsloot residents indirectly benefiting from the initiative, too.
Previously, produce was distributed through the 15 crèches in the programme but with schools being closed, we had to find a way to get more produce out to the community, as good nutrition and strong immune systems are the best defences against Covid-19.
The Food Security Programme has now increased its seedling production in Diepsloot and has implemented a new distribution plan. This to ensure healthy food is available to its beneficiaries as well as the wider community, in these uncertain times.
As produce becomes available, residents are notified to collect their vegetables from outside the creches. Various measures have been put in place to ensure that social distancing and strict hygiene protocols are also observed.
In these unprecedented times, our community can rely on us. So, in the spirit of the National Solidarity Fund and our donation to #OperationCovid19, this is just another way that we are saying 'Thuma Mina'.
---
Ways to survive power cuts in winter