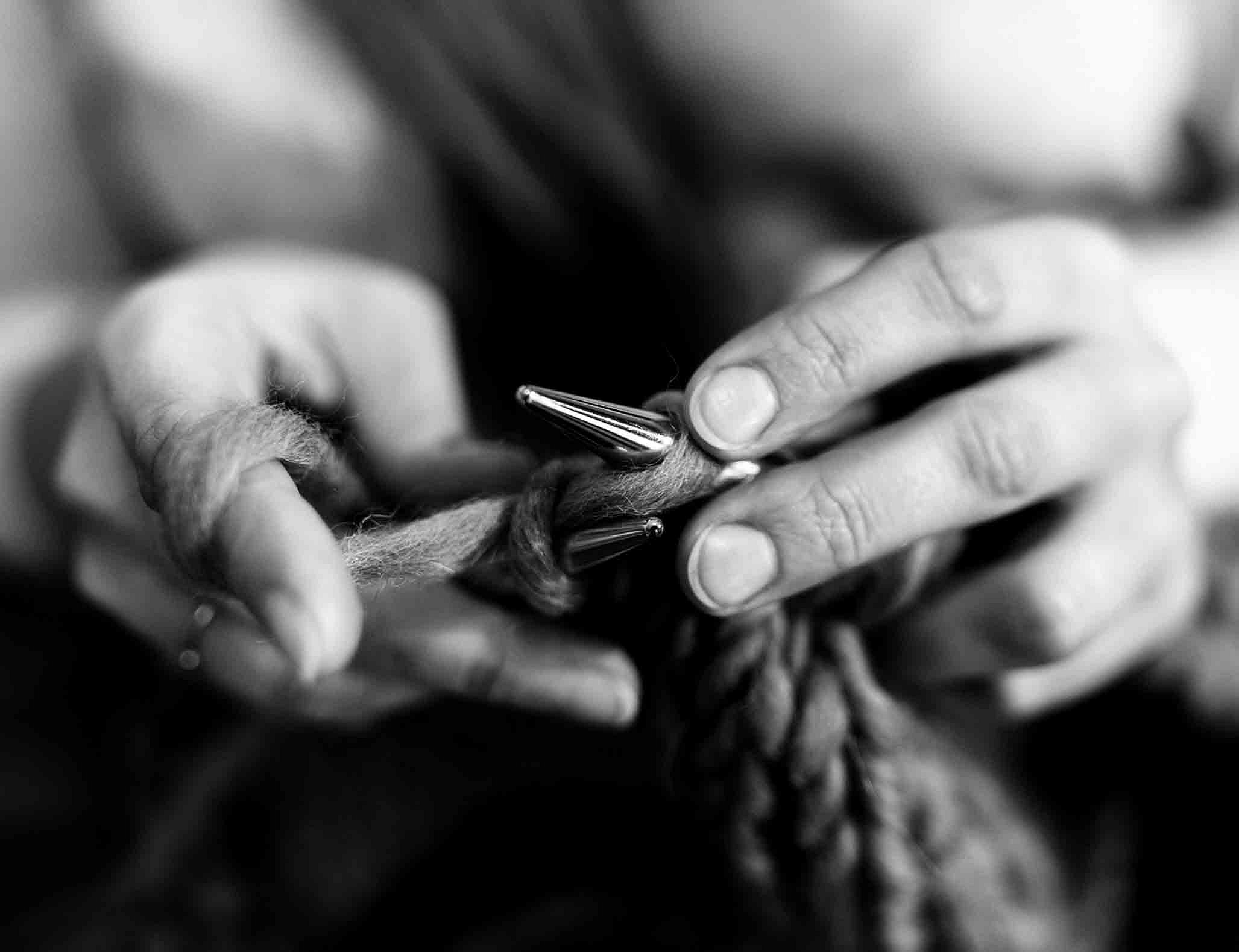 Spread good wool with Auto & General
Monday, 9 May 2022
There's always a need for good-wool and blankets, and there is no time like the present to start making one.
Inspired by the 67 Blankets for Nelson Mandela Day initiative, you too can take part in this incredible project. Here is what you need to know.
What materials should I use?

Most of the 67 Blankets KnitWits use double knit yarn and work with 4.0 – 5.0 mm hooks or needles. The tension that you work at will determine the size of the hooks/needles.
The following acrylic yarns are well priced and readily available from haberdashery stores:

Charity
Lollipop
67 Blankets for Nelson Mandela Day wool
Please bear in mind that the aim is to keep people warm. If you have a lot of 4 ply yarn, you can use double strands worked together to give the end product more body. Should you use a chunky yarn, you will need a lot more to complete a blanket. It makes up really quickly, but does cost substantially more. We estimate that you will need about 20 to 24 x 100g balls to complete a chunky single bed blanket. Therefore, it is best to use acrylic yarns for the following reasons:
A variety of colours are easily available
They come in all weights and sizes
They are inexpensive and machine washable
They have good elasticity (stretch capability and memory)
They are resistant to moths, mildew damage, oils, chemicals and deterioration from sunlight
They are hypoallergenic
They wick moisture away and do not stain
What are the benefits of acrylic yarn?
Whenever you want to give a handmade item to someone, you have to make sure they are not allergic to the material you have used. Some people are allergic to wool or any other natural fibre. Acrylic yarns should be your go-to material as it is hypoallergenic and comes in a whole array of colours. This type of wool is machine washable and is quite low maintenance compared to other fibres.
How much yarn will I need?

We can only provide you with an estimate as different patterns use different amounts of yarn. There is also the brand to consider as they are each different.
On average, expect to use between 12 and 15 x 100g balls of double knit yarn for a large single bed blanket (180cm x 140cm).
On average, expect to use between 10 and 12 x 100g balls of double knit yarn for a medium blanket (160cm x 120cm).
On average, expect to use between 6 and 8 x 100g balls of double knit yarn for a small baby blanket (120cm x 100cm).
What size should the blankets be?
Large/adult blankets to measure 140cm x 180cm.
Medium/children blankets to measure 120cm x 160cm.
Small/baby blankets to measure 100cm x 120cm.
Once you have completed your blanket, tag us on social media with the hashtag #AutoandGeneralBlankets. We will then get in touch with you and let you know how to get the blanket to us. Our social media handles are:
Twitter: @AutoandGeneral
Facebook: @AutoandGeneralInsurance
Instagram: @Auto.General
---