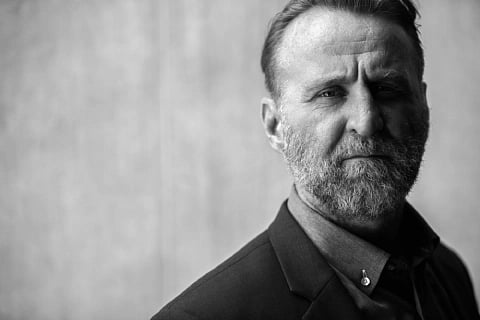 What's The Difference Between Funeral Cover & Life Cover Policy?
Wednesday, 22 June 2022
What's The Difference Between Funeral Cover & Life Cover Policy?
Death isn't something most people like thinking about. Unfortunately, it's a fact of life and can change yours in seconds. Whether you meet an untimely end through illness or accident, your family will still face a steady stream of bills, deadlines and responsibilities. You can ease the burden of death by investing in insurance. While your family hopefully won't need to rely on insurance anytime soon, it helps to know what products are available and how they differ. Life cover and funeral cover are two products that can support your family after death but are frequently mistaken for one another. Here's why Auto & General's life insurance and their funeral cover plan are both essential products.
What is funeral cover?
Like buying a home, getting married or having a baby, funerals are significant events that many of us will deal with at least once. Most people who've had to organise a funeral for a loved one have found that the costs are much higher than anticipated. The average cost of a South African funeral is R26,875, which works out to about 13% of the average South African's annual salary[1]. In fact, according to the OECD's Better Life Index, South Africa is the fourth-most expensive place in the world to lay someone to rest[2].
This is where funeral cover comes in. It's an insurance product that pays out an agreed-upon lump sum should a family member die. The lump sum covers all funeral-related costs such as purchasing and customising a tombstone or coffin and paying for a funeral service and catering.
What is life cover?
If you're an adult, you likely pay some or all of the household's monthly bills you live in. This can include everything from medical aid and the bond on a property to school fees and transportation. If your life ends, so does your salary and your ability to continue paying these bills.
Life insurance is a product that will cover your family financially based on your unique profile. This will pay out a lump sum to a designated nominee (such as your spouse or children) to help them cover the costs of daily life, but there are no legal restrictions on how, where or when they spend it.
Funeral cover will benefit you if you'd like to ensure the finances are available for a dignified and official funeral. It ensures that, should you pass away, your loved ones won't have to worry about where to find the money to pay for the final send-off. It can also streamline arranging your funeral as cover often comes with added benefits such as support for the bereaved with logistical elements such as transporting and burying the remains.
If you have any financial dependents (adults or children), you should consider taking out life cover. It will ensure that your financial obligations are honoured for some time after you pass away and can give your family room to grieve without worrying about how to make ends meet.
What exactly does life cover and funeral cover pay out for?
The exact coverage you'll receive for either type of insurance can differ according to your chosen plan and the insurer in question. Your premium covers the cost of the funeral and burial of designated members who die from an illness (including HIV/Aids-related illness) or accident within South Africa's borders. At Auto & General, funeral cover can cover the main member (provided they're between 18 to 65 years old), their spouse and up to five other family members (up to the age of 21, or 25 if they're still students). It can also cover additional family members for a small cost.
When a life insurance payout is triggered, beneficiaries may use the money however they choose. Life insurance is effective for a person's entire life - it doesn't necessarily end or become invalid once they reach a certain age.Disability insurance and Dread disease cover can run alongside any basic life insurance policy. These are wise policies to have should the policyholder have dependants and ever find themselves in a situation where they can no longer support them financially.
It is worth noting that if death takes place within a year of taking our coverage and is directly or indirectly caused by suicide or attempted suicide due to mental illness or use of mind-altering substances, it won't be covered by your plan.
What's the waiting period for funeral cover and life cover?
There are no universally accepted waiting periods for funeral cover or life cover. For a general life product at Auto & General, you're eligible for its full benefits immediately, with a waiting period in place only in the unfortunate instance of suicide. You'll need to wait for six months and pay six premiums for coverage for natural deaths for funeral cover. You're covered for accidental deaths after you pay your first premium.
It's important to note that if you're switching from funeral cover with another business, this could impact your waiting period. You could also experience delays or have your claim rejected if you fail to pay your premiums on time or it's discovered that you deliberately submitted incorrect information to your insurer for generating a more beneficial risk profile.
What are the differences between the two?
Both funeral and life cover will require you to pay premiums every month, and depending on the coverage you've chosen, these premiums could remain unchanged or increase periodically to keep up with inflation. This will naturally impact the payment you receive when making a claim.
However, the most significant difference between the two is that your life cover should evolve as your life does. As you get older, you might grow your family. You could also move into a higher paying role or develop a chronic health condition. All these factors can impact your coverage, so it's crucial to alert your insurer and adjust your coverage whenever you experience a lifestyle change.
Ready to get covered?
You'll now know that life cover and funeral are two different but equally essential investments. If you're ready to find out more, Auto & General can help you today. Apply for an obligation-free quote for funeral cover or life cover quote now.
---
Ricardo Coetzee on fatherhood, family and being a gentleman