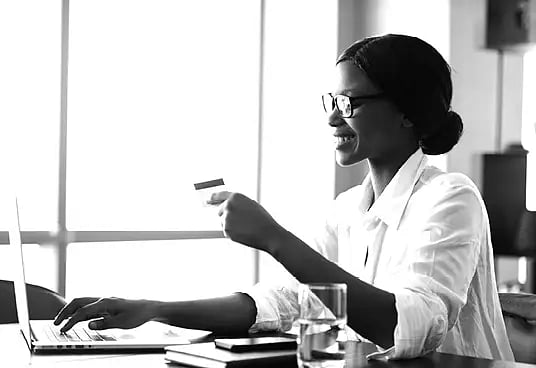 The Best Way to Switch Car Insurance Companies: 6 Easy Steps
Friday, 4 March 2022
While it's probably not high on your priority list, swapping your car insurance is a smart move to make. Not only can it save you a lot of money, but life happens. We move into new homes, have children who grow older and buy new vehicles. Just as we change jobs, homes and hobbies, so should we should change our car insurance coverage if it's no longer working for you. By getting a car insurance quote with Auto & General, we can help you through this important transition period.
The dangers of cancelling your car insurance
Times are tough, households everywhere are looking at ways to cut costs. While cancelling your car insurance might seem like an easy way to save some money, it can do more harm to your finances than you realise.
Having adequate car insurance is not a luxury. Can you imagine what would happen if you had an accident tomorrow? Would you be able to pay for the full cost of repairs or even buy a replacement car? Not only would a cancellation of your car insurance put you in a difficult financial situation, it would also damage your risk profile. The more years you have on your insurance history, the less you are seen as a risk. This means that if you stop your car insurance, you will probably have to pay more for your premiums in the future.
Furthermore, if your vehicle is financed you could be breaching your contract with your vehicle financing company if you cancel your car insurance. They could decide to remove the vehicle or increase your payments to include car insurance of their choice. You could end up having to pay more money than you were before.
A far better idea would be to shop around for more affordable car insurance. By comparing multiple quotes, you have a good chance of finding a cheaper deal.
When is the right time to switch car insurance companies?
There is nothing holding you back from switching your car insurance companies, you can do it at any time. But there are moments in our lives when noteworthy changes or milestones occur, and it makes more sense to look for a car insurance plan that better suits your new needs and circumstances. Here are some of the reasons it might be time to look for a new insurer:
Where you live has an impact on your monthly premiums. This is because each area has a different risk profile. So, if you move get a few insurance quotes to see which insurer offers the best deal in your area.
Adding an additional driver
Children grow up or someone new moves into your home. They may occasionally use your car, and this will probably mean an increase in your premiums. How much this increase will be, all depends on your insurer. Getting some quotes to find the best car insurance is a good idea.
Experiencing a life event
There are many life changes that can have an impact on your car insurance coverage. If you get married, think about putting all your vehicles under one insurance policy to save money. If you are retrenched or retire, you might be travelling less and changing to a different insurance policy could save you money.
Approaching your renewal date
One way to avoid any extra cancellation charges is to swap insurers at your policy's renewal date. So, when your policy is up try to shop around at various car insurance companies in South Africa and see if you have been overpaying for your car insurance.
The 6 easy steps to switch your car insurance policy
If you decide the best time to switch your car insurance is now, there are a few simple measures you need to take to get the best deal and make the process as effortless as possible.
1. Decide on the car insurance cover you need
Decide what the reason is for wanting to switch so that you know what you're looking for when you're evaluating new car insurance quotes and policies. If you add too much cover, you could be charged more than you need. Too little, and it could leave you financially exposed. Think about your needs and try to find an insurer that can meet them, as well as offering you low prices with a history of customer reliability.
2. Check for penalties
To avoid any surprise payments, it's a good idea to find out if there are any cancellation fees or penalties involved when you switch insurers. Some insurers charge fees if a policy is cancelled before its renewal date. There may also be refunds available if you have unused premiums and these will be reimbursed to you.
3. Call your broker to discuss
Before you make a final decision, call your current insurer to discuss your options. If you received a lower quote from another company, your current insurer may be able to match the offer or have suggestions on how you can lower your costs. Remember: car insurers offer a range of different types of car insurance plans, like comprehensive car insurance and third-party insurance.
4. Research new car insurance companies
It never hurts to shop around to find out who the best car insurance companies in South Africa are. While price is important, there are other considerations you need to make. Questions like whether the company is reliable and has good customer service is important when deciding.
5. Avoid a lapse in cover
When switching car insurance try to make sure your new policy begins on the same day your old cover officially ends. It's important to avoid any kind of coverage gap. Insurers charge a higher rate if you have a lapse in cover and the last thing you want is to have an accident during a coverage gap because you would be liable to pay all the fees.
6. Cancel your old policy
When you have accepted and signed up for a new car insurance policy, don't forget to cancel your old one – in writing. If you don't do this, you might still be billed by your old company. Even if your contract is up for renewal, call your old insurer and let them know you want to cancel the cover. Many companies will automatically renew the policy and they need to be informed you are cancelling it.
Get a car insurance quote from Auto & General
Make the switch today and get car insurance from a company that you can trust through all of life's changes. Contact Auto & General today and get a personalised car insurance quote that will meet whatever it is you may need.
---
Deciding between term and whole life cover. What you should know