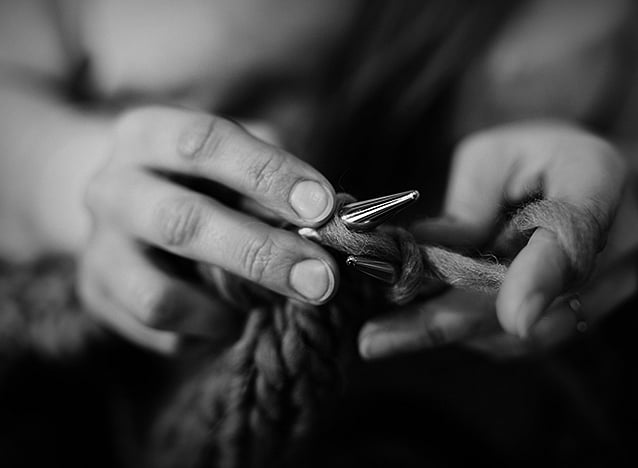 Knit a scarf for hope this Mandela Day
Friday, 17 July 2020
Let's unite and do more.
Experience has taught us that when South Africans unite, we can do so much more. That's why, this Mandela Month, Auto & General Insurance encourages you to spend 67 minutes of your time knitting a scarf for someone who desperately needs it. Here's how you can take part in this incredible project, which is inspired by the 67 Blankets for Nelson Mandela Day initiative.
Spend 67 minutes of your time knitting or crocheting a scarf and nominate friends and family to do the same.
Once done, leave the scarf in a public area for people in need to find, with a message of hope (see below for some examples).
Then, post a picture of the scarf (in the place you left it) on Facebook or Twitter using the hashtag #AutoandGeneral. We'll also do our part and donate funds to a soup kitchen in Diepsloot, in association with The Food Security Programme. It's that simple. Here's what you'll need to get started:
Materials

Wool
H/8, 5.00mm hook
Yarn Needle
Scissors
A scarf pattern, a variety of which can be found here: https://bit.ly/3eNziWw.
If you're new to this, take a look at these step-by-step beginner videos for crocheting or knitting a scarf.
And lastly, a message of hope that goes with the scarf in your language of choice. Here are some examples:
English: I am not lost. If you are cold and need me, please take me.
Afrikaans: Ek is nie verlore nie. Neem my asseblief as u koud is en my nodig het.
Sesotho: Ha kea lahleha. Haeba o hatsetse mme wa ntlhoka, nkuke.
Isizulu: Angilahlekile. Uma ubanda futhi ungidinga, ngicela ungithathe.
IsiXhosa: Andilahlekanga. Ukuba uyabanda kwaye uyandidinga, nceda undithathe.
Setswana: Ha ka latlhega. Ge eba o gatsetse, mme wa ntlhoka, ntsaye.
Tshivenda: Athingo xela. Arali nikho upfa phepho, navha nitshi khou ntoda, ndi kho humbela ni nzhie.
Sepedi: Ga ka lahlega. Ge o ekwa go tonya le gona o ntlhoka, ke kgopela o ntsee.
Xitsonga: Ani lahlekani. Loko u titimela u ni lava, nikombela u ni teka.
Learn more about 67 blankets for Mandela Day and the events they host throughout the year here.
---
How to get your home winter ready – Lockdown Edition